THANK YOU FOR MAKING OUR WORK POSSIBLE!!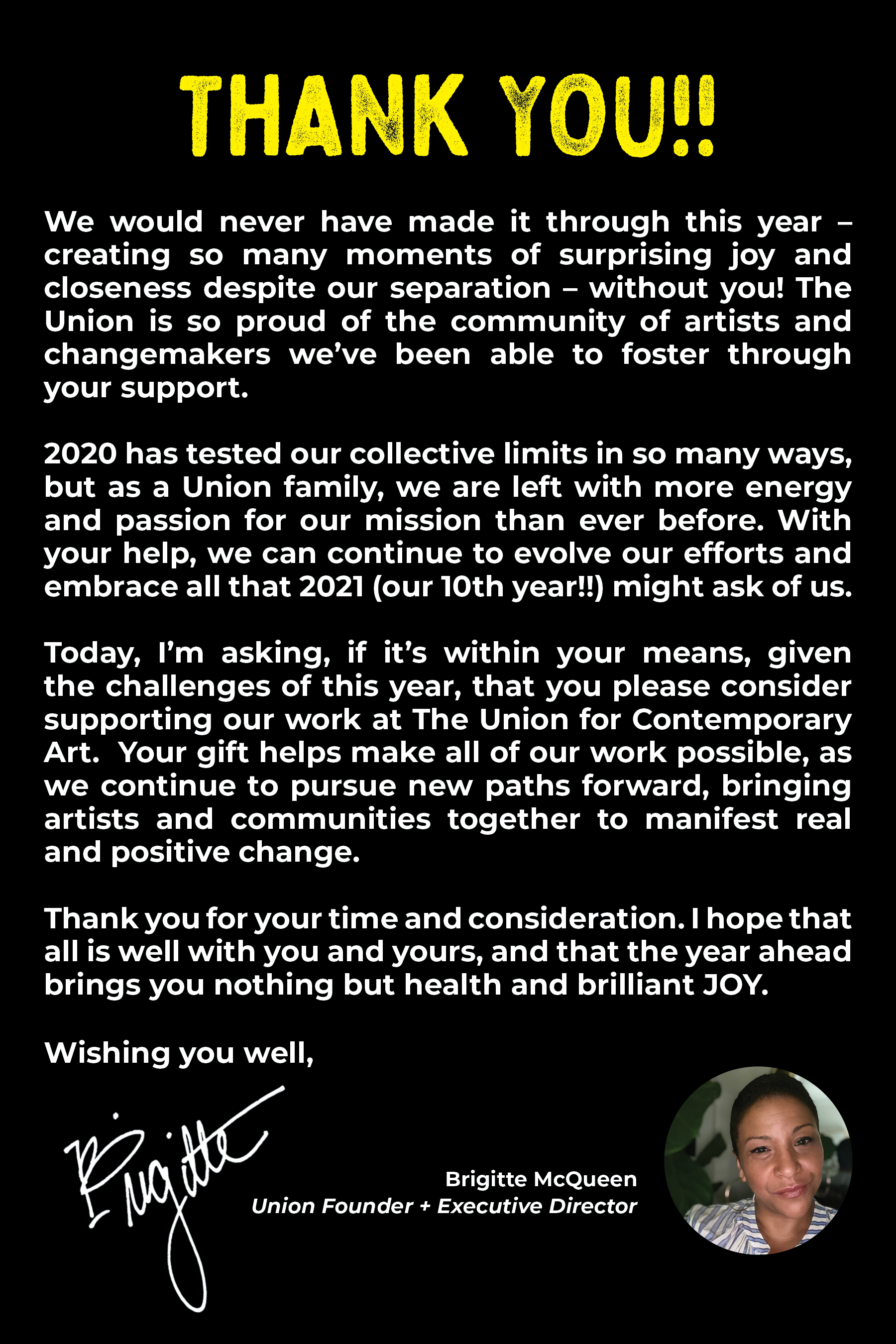 After all that 2020 has shown us, The Union for Contemporary Art is more committed than ever to our belief in the power of art to build vital community across barriers of all kinds. Throughout this season of distance, we've continued to innovate new ways of serving our mission, through our Radical HeARTS initiatives and more:
Over 1,000 Art and Life Kits distributed to families in Union Youth Programming
$96,000 In COVID-19 emergency grants distributed to artists via Populus Fund
Over 3,000 "Black Lives Matter" posters distributed for free in one week, resulting in nearly $30,000 in donations used to support Black-owned businesses and BIPOC artists.
17 Local artists of the African diaspora supported through the Uplift + Elevate exhibition and performance series
400 Volunteer hours contributed by Union team members in service of partner organizations meeting essential needs
721 Pounds of fresh Abundance Garden produce shared for free with our community
369 Community members hosted for virtual conversations on the legacy of Redlining and other systems of oppression.
52 Hours invested in the development of local playwright Eric Lawson's new theatrical musical "Frydaddies."
Ongoing efforts to support the creative practices of our Inside/Outside Fellows and Co-Op Studio members