Call for Artists: Community Health + Art
With the onset of COVID-19 in 2020, The Union moved to utilize its windows to share community resources, art, and joy with the community. Now a year into the pandemic, there is still a need for updated community health information regarding vaccine safety and continued safety measures. The Union would like to open its window space on N 24th and Lake to share messages that promote vaccinations and public health information.

PROJECT GOALS
To spread community awareness and utilize The Union's N 24th Street real estate as a place to share science-directed health messaging about COVID-19 vaccines and continued practices to keep our community safe.
Support an artist in our community through a financial stipend
Provide accurate information in our community to dispel any myths around vaccination safety
KEY MESSAGING
Artists may use any visual medium to reflect any or all of the following ideas on The Union's Blue Room windows (two lower windows 55"x67" and two upper 55"x33"). The key public health messaging is below for the artist to use as inspiration for the piece.

"It doesn't hurt to stay safe!"

"There is power in prevention!"
Ways to stay healthy:
INSTALLATION SPACE
The location of the installation space is a street-facing window area on the Northwest corner of The Union facing N 24th Street. The windows are pictured below.
Artists can use any medium that is not harmful to the glass to complete their vision including acrylic paint, printed vinyl, paper, mixed-media, window markers, etc.
Dimensions are located in the window pics. They are both 55"x67" on the bottom and 55"x33" on the top.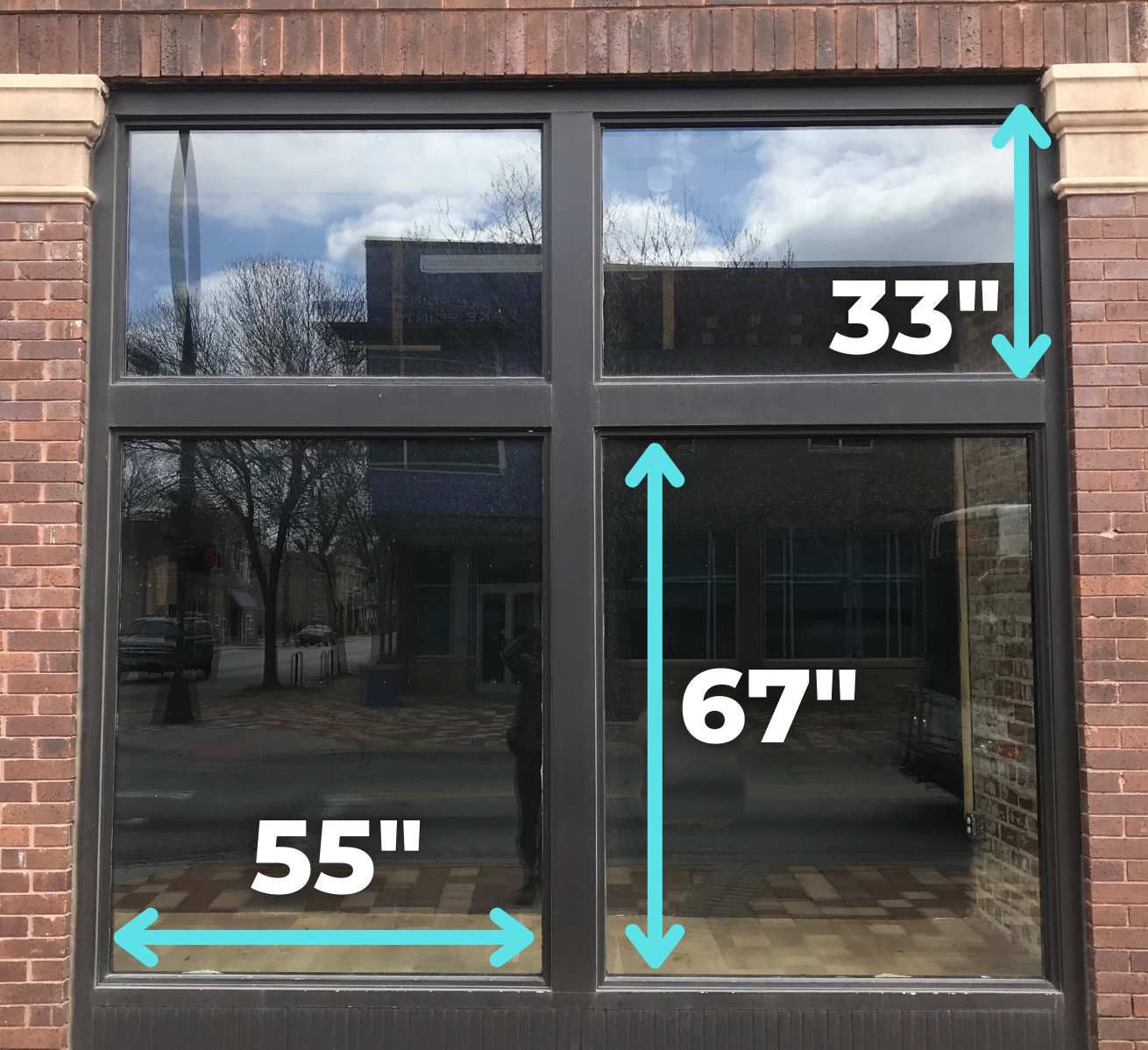 BUDGET
The Union will cover all artist fees and supplies needed. The selected artist will be compensated a flat $500 stipend. All supplies needed to complete the installation will be paid for by The Union up to $250. To the best of our abilities and if needed, The Union will also provide installation support.
BIPOC and/or artists living in North Omaha's submissions will be prioritized.

TIMELINE
Artist Submissions due by May 13, midnight

Artist selected on May 18

Artist installation by May 24 – June 21
SUBMIT
Visit link below to submit your work for this opportunity.

If you have any questions, please contact Mary Lawson at mary@u-ca.org.
Submit