Queer Cliff Notes: Reading Circle + Conversation // Daphne Calhoun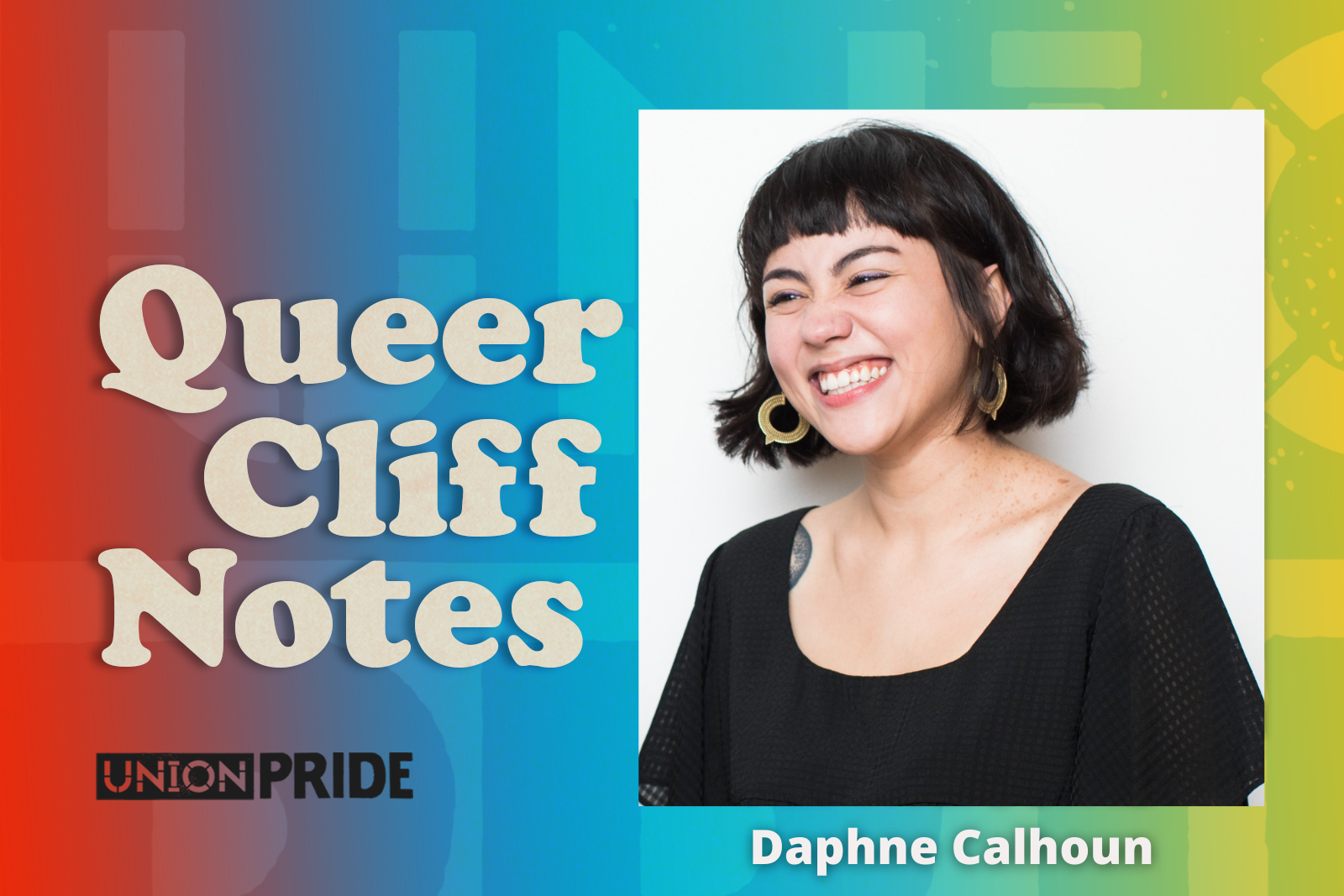 RSVP
Wed, Jun 30
6:00–7:00 pm
Queer Cliff Notes is a communal educational space held and facilitated by BIPOC LGBTQIA+ thought leaders in our Omaha community.
About this event
As a PRIDE 2021 programming initiative, The Union has invited four BIPOC LGBTQIA+ thought leaders to facilitate virtual reading circle conversations for the community to engage with literary works by queer writers. It is through these intentional spaces that healing and learning can occur simultaneously.
This 2-part session will be moderated (on Zoom) by interdisciplinary artist and 2019 Union Fellow Daphne Calhoun, discussing the text On Earth We're Briefly Gorgeous by Ocean Vuong.
A limited number of copies (ten total) of the text are available for free from The Union. To reserve a copy please email mary@u-ca.org.
The first in this two-part session will be held Wednesday, June 23 , 6-7PM.
Please register to receive Zoom room link.

The Union's Pride 2021 programming has been generously supported by the Omaha Community Foundation's Equality Fund.
Daphne Calhoun Bio
Daphne Calhoun is an interdisciplinary artist based in Omaha, NE, creating through social practice, poetry, food, zines, and digital art. Their work seeks to navigate the fluidity of the Filipino diaspora, with care and focus toward generational immigrant experiences, assimilation, social mobility, accessibility, and Asian kitsch. Daphne is the co-founder of Omaha Zine Fest, a co-founding member of Rowdy Boys Zine Co., and was an Inside/Outside Fellow at The Union for Contemporary Art in 2019. Their first book, Anting-Anting, was published by Tenderness Lit in 2018.
Register