Undesign the Redline - Community Conversation: Local Elections | Local Perspectives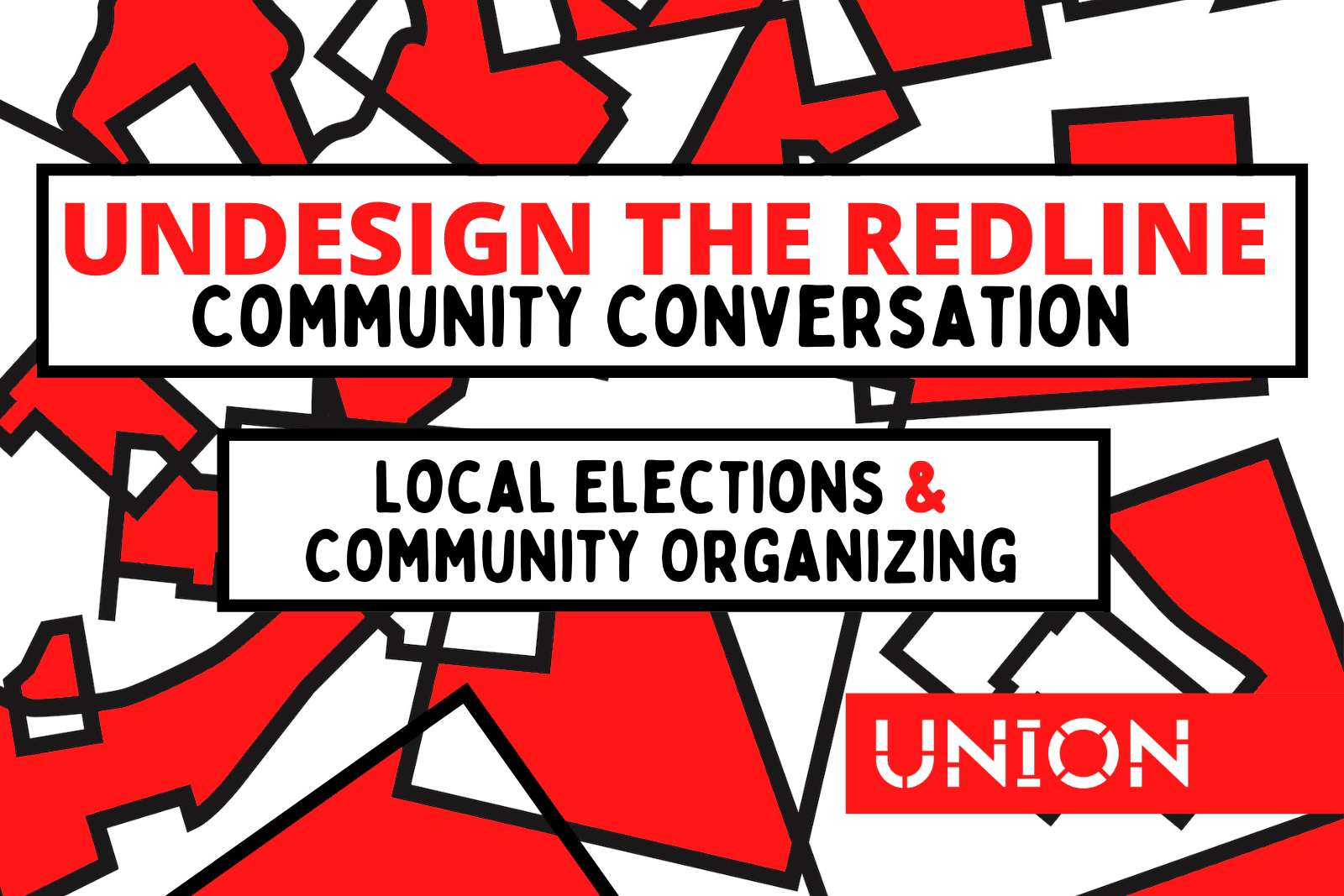 RSVP
Tue, May 25
11:00–1:00 pm
A virtual community conversation on community organizing and undoing the lingering consequences of Redlining on voter suppression.
About this Event
A virtual panel discussion discussing the intersection of Redlining and local elections and politics.
Redlining has segregated our city for generations. The many consequences of this white supremacist, capitalist, patriarchal, practice in housing and wealth accumulation continues to negatively impact our eco-system and how and when vital voting information is disseminated to historically redlined communities.
In spite of the many barriers Black and brown folx face when voting, we see that there is limitless power in organizing from the ground up:
"[LaTosha] Brown, a founder of the grass-roots organization Black Voters Matter, had asked these two questions [Are you registered to vote? Is everybody in your house registered to vote?] of hundreds of African-Americans across Georgia since the beginning of the 2020 election cycle, through the spring of civil unrest and the summer of mounting Covid-19 infections in the state. Voting, Brown had come to believe, was one of the surest ways Black people could realize collective power: not only an act of participation but also a way of appearing by proxy in the rooms where decisions were made…" Turning Out the Vote in Georgia (New York Times)
One of the many great ways Omaha (and other urban cities globally) has responded to racial and voting inequality – historically and in the present day – has been through grassroots community organizing. During this Undesign the Redline community conversation we would like to highlight organizers who choose to prioritize those who are most affected by Redlining practices, and who focus their efforts to challenge and dismantle white supremacist delusion in the work that they do.
This event is presented in partnership with our community partners Culxr House.
Moderator: Maria Corpuz - Nite Caps
"My name is Maria Corpuz (she/her) and I host a community conversation out of Outrspaces called, Nite Caps where we engage in conversations with different folks around the community including activists, artists, educators and the like! Recently I've been hopping on a variety of campaigns to help get progressive folks elected. I am currently the volunteer director for Jasmine Harris for Mayor and am excited to get some women elected in Omaha!"

Register