Dry Plate Tintype Photography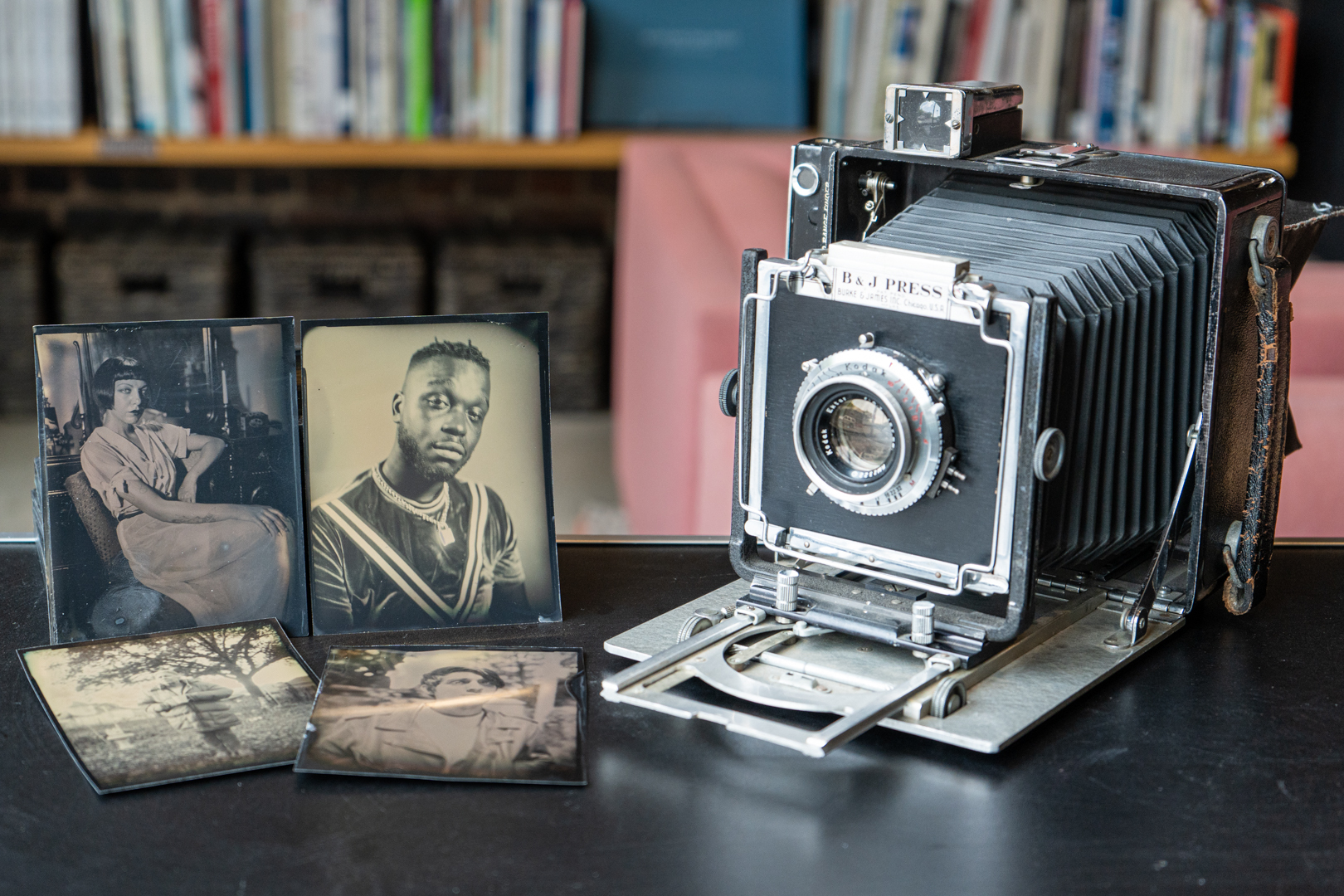 RSVP
Thu, Jun 29
5:30–7:30 pm
In this workshop you will get hands on experience operating a large format camera to expose dry plate tintypes using a kit from Rockland Colloid. Tintypes originated in the 1850s and were one of the first photographic processes that were affordable to working people. In this variation of tintype a thin metal plate that has been hand coated with emulsion (that has dried) is exposed in camera.
Each participant will get a 4x5 dryplate tintype portrait of themselves (must be picked up at a later date after it has dried).
$35 Workshop Fee
Instructor: Harrison Martin
Participants must be 18 and older.
To learn about COVID precautions at The Union, please CLICK HERE.
To learn more about our building, including a 3D tour of the space, CLICK HERE.
Register