Zedeka Poindexter: Sense of the Pandemic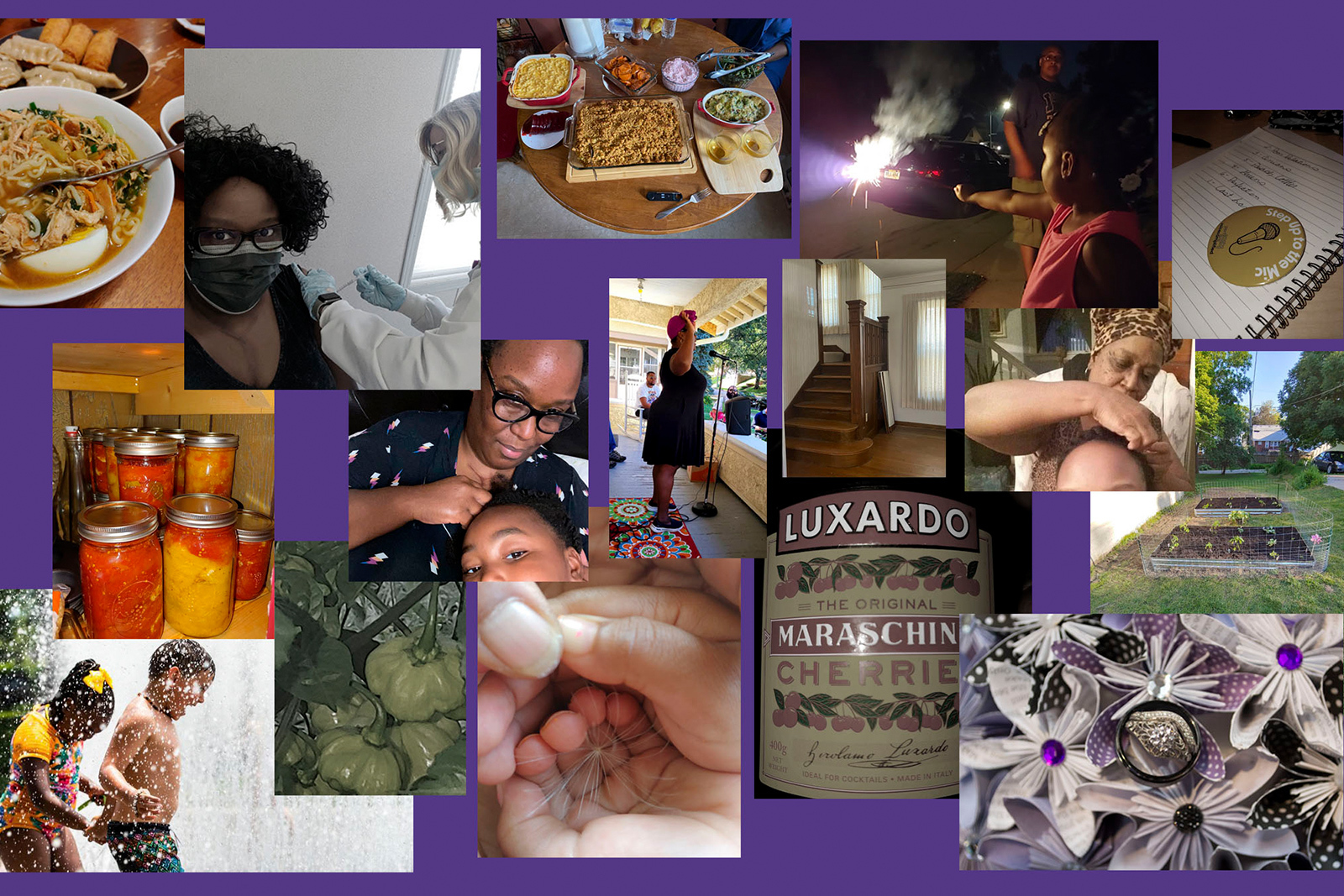 RSVP
Sat, Dec 11
4:00–5:00 pm
From 2021 Union Fellow Zedeka Poindexter, Sense of the Pandemic combines essays, poetry, sound, and images into a time capsule. Each segment of the show focuses on a different physical sense to build a personal picture of a Black woman living through all that was 2020/2021 in America. This will be a purely virtual show, but to enhance the immersive experience, participants will receive a companion kit to be used during the show. Sense of the Pandemic will be streamed live on the Union for Contemporary Art Facebook page and also archived there for future viewing.
The video performance and kit will combine to create a shared sensory experience. Each person will have the opportunity to recreate smells, tastes, and textures as they are referenced in the live show. Sense of the Pandemic is Zedeka Poindexter's first show-length work and the end project of a year-long fellowship with the Union for Contemporary Art.
Sensory kits will be available for pickup at The Union front desk from December 8 through 11. A limited number are available; please follow the link to register and reserve your kit.
Zedeka Poindexter Bio:
Zedeka Poindexter is a North Omaha-born writer and performer. She is the 2022/3 Amplify Arts Public Impact Grant winner, two-time Union of Contemporary Arts Fellow, and has worked with the Nebraska Writers Collective for over ten years to provide writing and performance education in schools, community organizations, and correctional facilities. In her own work, Zedeka builds a historical record through poems and essays that draw on the physical senses to connect with readers and listeners. By sharing stories of people in her community, Zedeka creates a relationship with my audience and guides them through the world as she sees and experiences it.
Reserve a Sensory Box