2018 Season
Disappearance of the word, Appearance of the world
Caroline Kent
On View
Jan 04–Feb 24, 2018
Opening Reception
Tue, Sep 17, 6:00–9:00pm
Wanda D. Ewing Gallery
2423 North 24th Street
Omaha, NE 68110
The joys of wandering "in the dark."
Photos by Dana Damewood
Curated by Amanda Smith
Generously sponsored by Paul & Annette Smith

Chicago-based artist Caroline Kent explores the limits of language, the process of translation, and the joys of wandering "in the dark" in her other-worldly abstractions. Kent's practice embraces uncertain and cosmic spaces; the dark, expansive grounds of her paintings become sites for ideas waiting to land, converge, and transform. Through her experiences watching subtitled films, researching Cyrillic texts and Russian Constructivism, and navigating unfamiliar languages while living in Eastern Europe, the artist discovered how the process of conflating images, icons, and translated words can shift paradigms and open up new worlds. In Disappearance of the word, Appearance of the world, Kent invents a painting language that serves as a threshold to an alternate reality or future–one that we can all navigate and translate together.
In conversation with the exhibition, Kat Fackler choreographed a dance entitled language for the living featuring members of Omaha's tbd. dance collective, which explores the possibilities for communication within movement and dance. Drawing inspiration from the shapes and structures found within Caroline Kent's work, this performance lives somewhere between realms, in the spaces within our minds where linear, verbal communication is no longer necessary.
Caroline Kent
Since receiving her MFA in 2008 from the University of Minnesota, Caroline Kent has participated in numerous exhibitions including the California African American Museum, Los Angeles; The Suburban, Chicago; Washington Park Arts Center, Chicago; Elephant, Los Angeles; and SUNY Duchess in Poughkeepsie, NY. In 2012-13 she was a Creative City Making Minneapolis grant recipient. Kent has twice received the Minnesota Artist Initiative Grant, and is recipient of a Pollock-Krasner Foundation Grant, a Jerome Fellowship, and a McKnight Artist Fellowship, and is currently a Fellow at Shandaken Project's Paint School. Kent is included in the forthcoming cross-institutional exhibition Out of Easy Reach, hosted by the DePaul Art Museum, highlighting contemporary and conceptual expansion of abstraction by female-identifying artists from the Black and Latina Diasporas.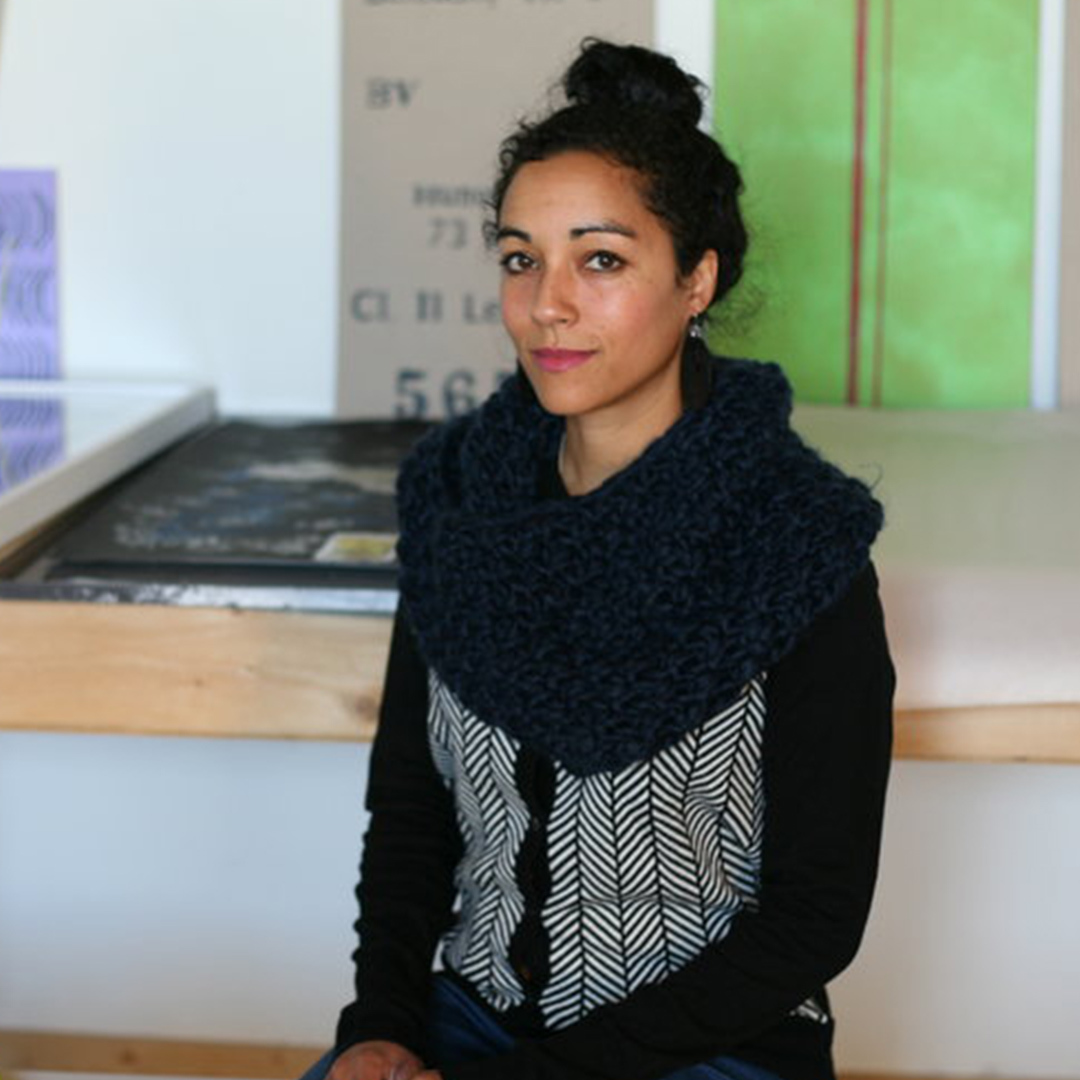 Kat Fackler
An Omaha-based choreographer, performer, founding member + co-director of tbd. dance collective. She choreographs and produces movement-based productions and projects throughout the community in collaboration with various organizations and independent artists. Projects have included ESP, a music video for The Faint, One Day, One Month, One Year, a short film for KANEKO's 2016 Summer Programming, and the finale for Omaha Performing Arts Nebraska in Motion in Fall 2017. Performers for this movement project, language for the living, include Dawaune Hayes and Alajia McKizia and tbd. dance collective members Kat Fackler, Stephanie Huettner, Alyssa Rivera, and Annie Schenzel.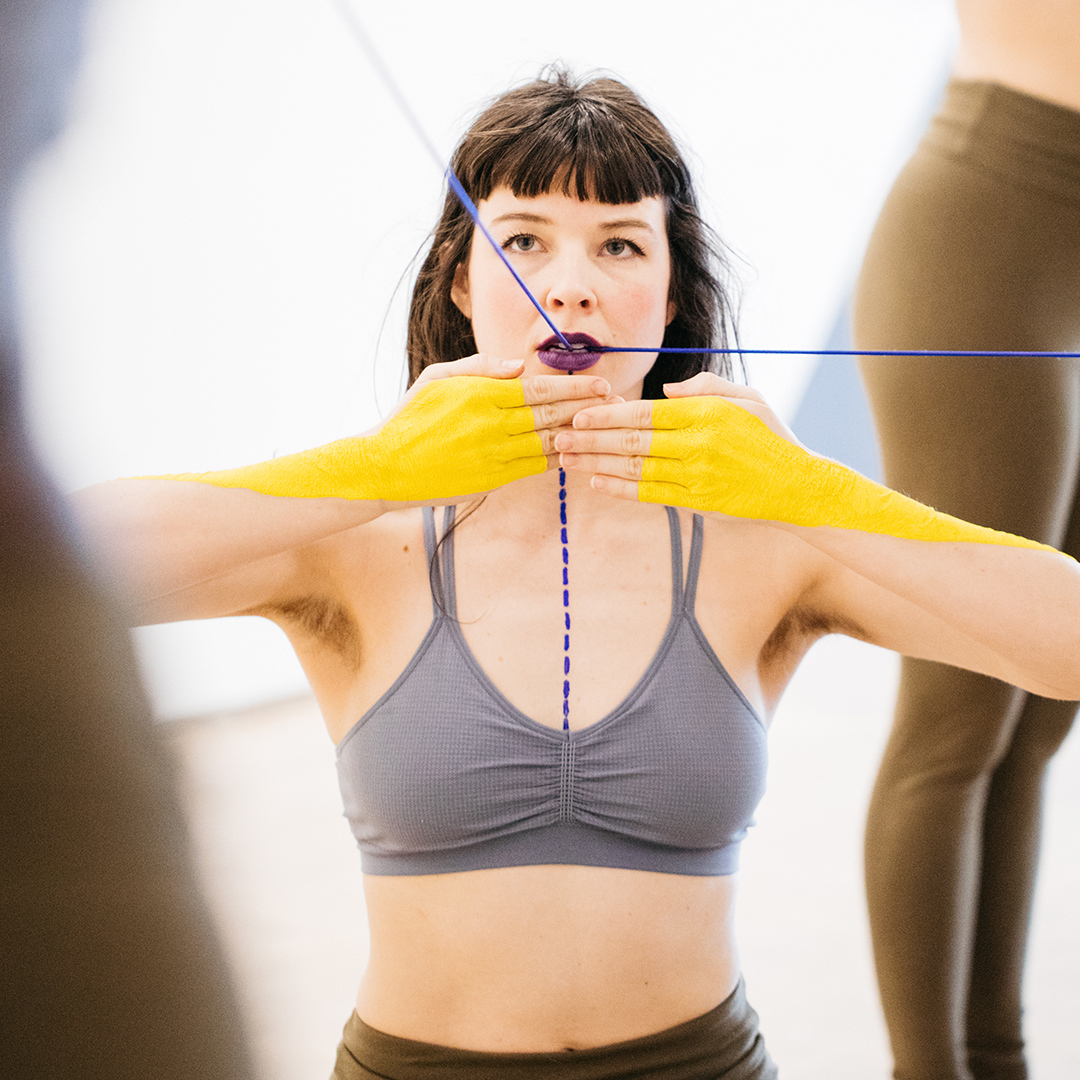 Gallery Views