Now On View
Let the Monster Sleep
Amaryllis R. Flowers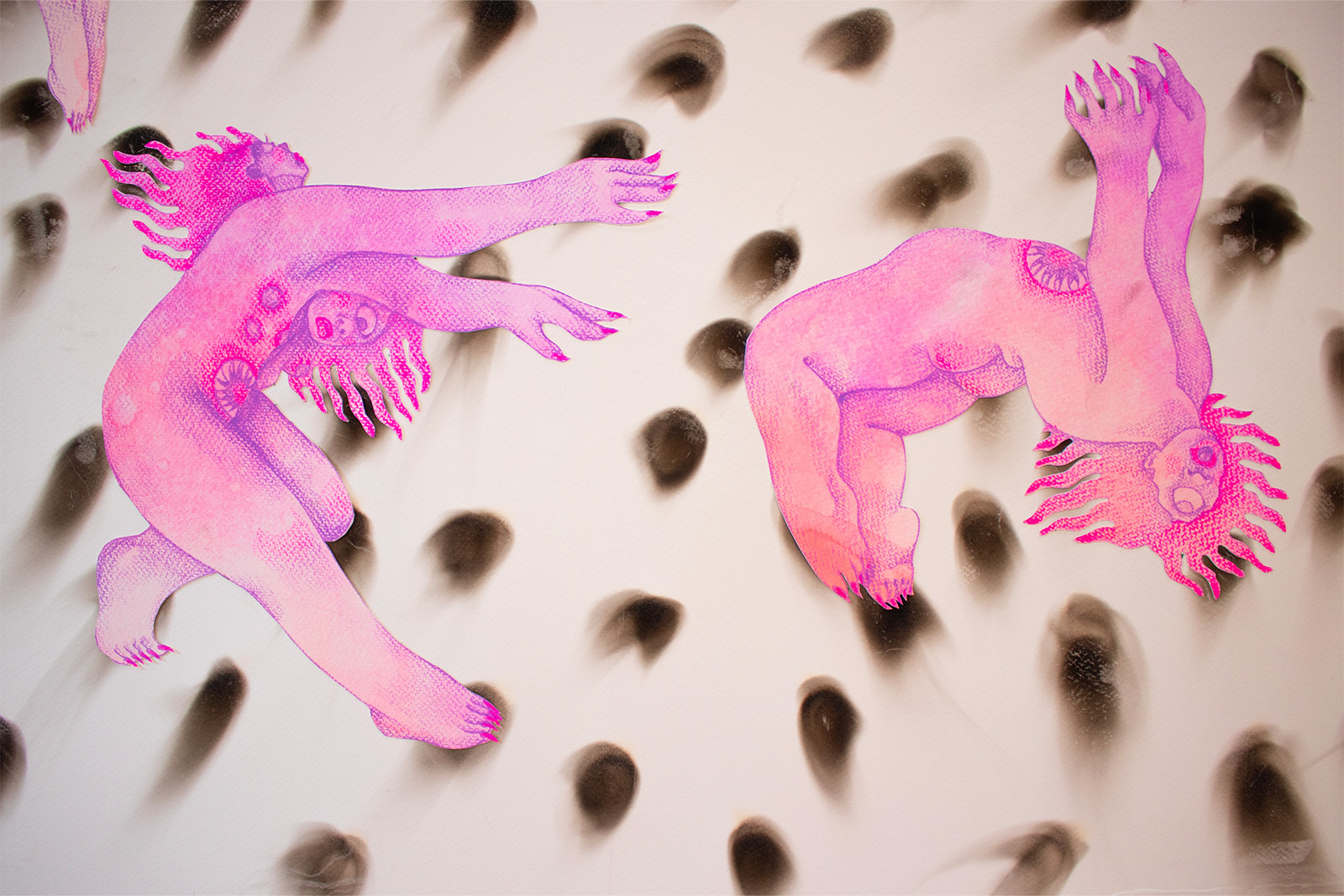 The Wanda D. Ewing Gallery
The Union presents five or more exhibitions annually in our Wanda D. Ewing Gallery. Exhibitions serve to showcase works by local and national artists, with emphasis on the diversity of twenty-first century artistic practices and experiences. Learn more about the Wanda D. Ewing Gallery.

The Wanda D. Ewing Commission
The annual Wanda D. Ewing Commission supports the production and presentation of new work by a woman artist of the African diaspora. The commission was established to carry forth Ewing's legacy and to create a vital cultural opportunity for Greater Omaha, where narratives of women of color are too often absent from the arts discourse. Learn more about the Wanda D. Ewing Commission.
Exhibition Field Trip Requests
Field trips are available for Pre-k - Undergrad students. Offering both in-person and virtual tours of The Union's current exhibitions as well as hands-on art making activities, these engagement opportunities are designed to increase accessibility for students, teachers, and alternative learners, while expanding the depth of inquiry to work by contemporary BIPOC artists and artists exploring socially engaged practices.
Request Field Trip