The Union's Co-Op Studios provides access to artmaking equipment and communal studio space for developing and professional artists. Funds raised through membership fees are put right back into the studios, helping us maintain equipment and purchase supplies.
Please check back for updates and feel free to email Co-Op Studios Manager, Sarah Jones, at co-op@u-ca.org with any questions or to be added to the Co-Op newsletter.

Become a Member + Purchase Supplies
Visit Our Shop
Thursday Night Workshops
Interested in expanding your creative practice or learning a new medium? Each week, Union teaching artists provide in-depth introductions to Co-Op equipment and artmaking practices. Workshops are OPEN TO ALL. Cost is FREE for Co-Op members and $10-$40 for the public. Supply fees may apply.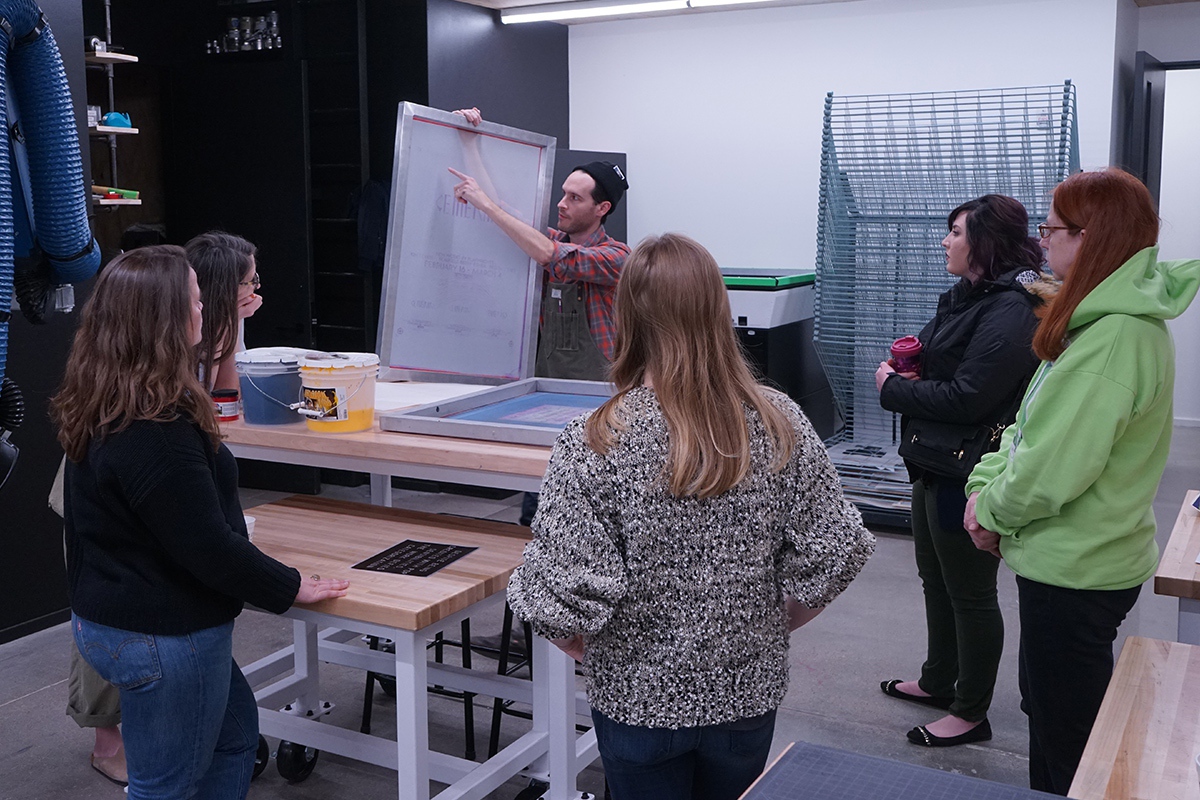 Co-Op Studio Hours
Tuesday: 2-9 pm
Wednesday: 2-9 pm
Thursday: 2-6 pm
Friday: Noon-5 pm
Saturday: 10 am-5 pm
Co-Op Studio Tech Hours
Tuesday: Ceramics 5-9, Print 2-9, Photo 5-8
Wednesday: Ceramics 5-9, Print 2-9
Thursday: Ceramics 4-6, Print 2-6
Friday: No Technicians on Duty
Saturday: No Technicians on Duty