Inspiring young artists

The Union's Youth Engagement program was created in response to neighborhood children who literally knocked on our door curious about the activity in our first home on Burdette Street. Recognizing a desire among neighborhood youth for hands-on art activities, we launched Art Club, an arts and culture enrichment program dedicated to providing a safe and welcoming environment for youth ages 7–14.
Today, we continue to offer free creative experiences for North Omaha youth, ranging from the visual and performing arts to urban agriculture and cooking. Since our founding in 2011, The Union has provided over 11,000 hours of creative and community-based programming for young people in North Omaha.
For questions regarding Youth Engagement, please contact Youth Studios Manager, Jacquline Smith, at jacquline@u-ca.org.
Youth Programs
Saturday Art Club
Saturday Art Club is a year-round arts and cultural enrichment program for youth ages 7-14. Each session offers opportunities for the youth to create hands-on art projects, view and discuss exhibitions, collaborate with peers, and gain food knowledge and cooking skills by working with a chef to prepare lunch or a snack. In the summer, youth also explore plants in the garden and harvest produce for their meals. Program enrollment is on a rolling basis with a current cap of 24-30 youth per session to maintain an intimate setting and allow for deep relationship building between youth and teaching artists.

Created to serve families in North Omaha, youth living in or attending school in the 68110, 68111, 68112, and 68104 zip codes are given priority admission. Any remaining spots in the program are open to youth in Greater Omaha who qualify for free or reduced lunch or who are from historically underrepresented backgrounds. The Union is pleased to offer Saturday Art Club at no cost for participation. Transportation is not provided at this time.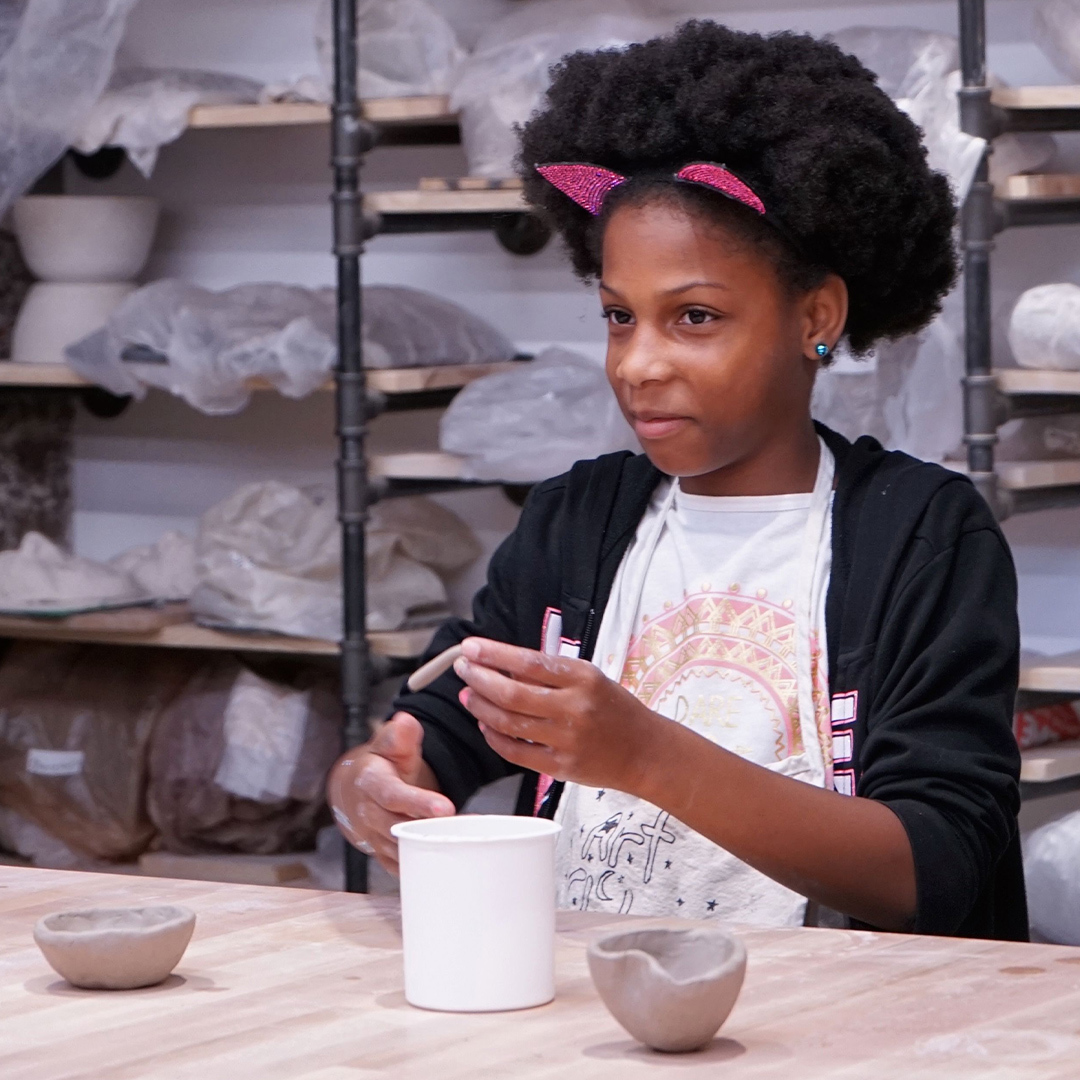 Art at Home
The Art at Home series of creative activities began early in the pandemic of 2020 as a way to stay connected with the young creatives while social distancing kept us apart. The series has now grow to include a wide variety of creative prompts + activities for artists of all ages. Activities include "Exhibition Explorations" of past collections in our Wanda D. Ewing Gallery and "Roll An Artist" prompts inspired by some of the greats of Black American art history.
Learn More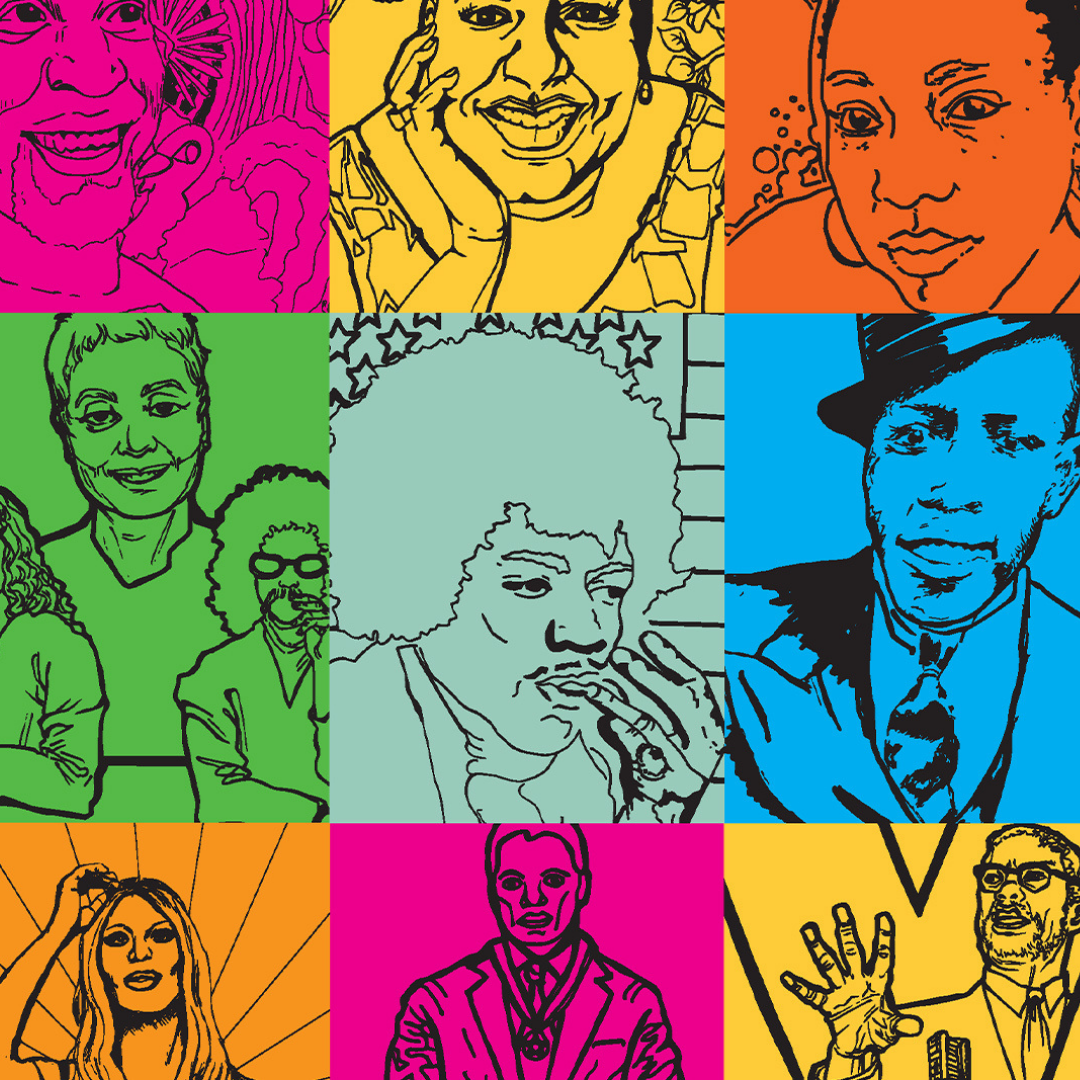 Youth Open Studios
(Series currently on pause while COVID community spread remains high.)
Thursdays | Ages 5–15 | Free

6 - 8 PM | Youth are invited to The Union on Thursday evenings for self-directed studio time. Come draw, paint, read, play games, or create art inspired by the exhibitions in our gallery. Open and flexible, this program provides space for joy and creative freedom in a safe environment.
Youth Open Studios was established to reduce barriers to participation in our Thursday Co-Op workshops, creating an opportunity for young people to engage in hands-on art-making while their caregivers attend a Co-Op workshop. This program is accessible to ALL youth ages 5-15. Space is limited so please call ahead to inquire about availability. 402-933-3161 Co-Op workshop participation is not required, but workshop participants may register youth in advance.
****Open Studios Pick-Up Policy: All participating youth must be picked up and signed out at the front desk by 8pm. Only an authorized adult whose information is on file can pick-up youth and identification will be required.
Together Workshops + Virtual Creative Time
Together Workshops and Creative Time virtual workshops are designed for children and their caregivers to explore creative processes together, such as printmaking, ceramics, gardening, painting, food preservation, and more. Each month, we offer opportunities to participate in these artist-led experiences. While COVID continues to impact our community we are focusing strictly on virtual opportunities for young people and their caregivers to collaborate.
Latest Workshops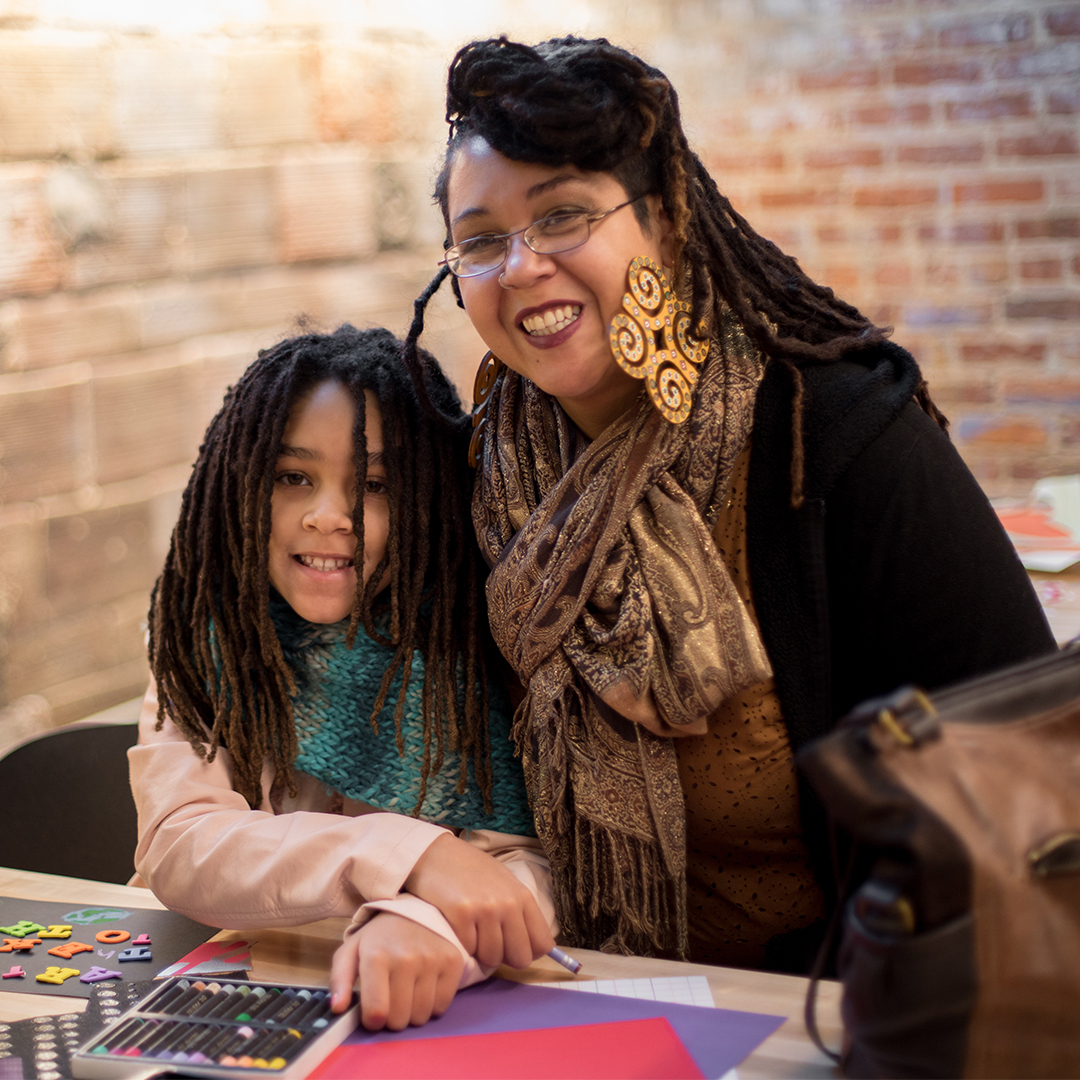 Gallery Explorations
(Series currently on pause while COVID community spread remains high.) Gallery Explorations provide opportunities for youth to engage in themes and practices inspired by the work of current exhibiting artists. These multi-part workshops are designed to allow young artists an opportunity to gain hands-on experience in a variety of creative practices while thinking critically about the work of contemporary artists.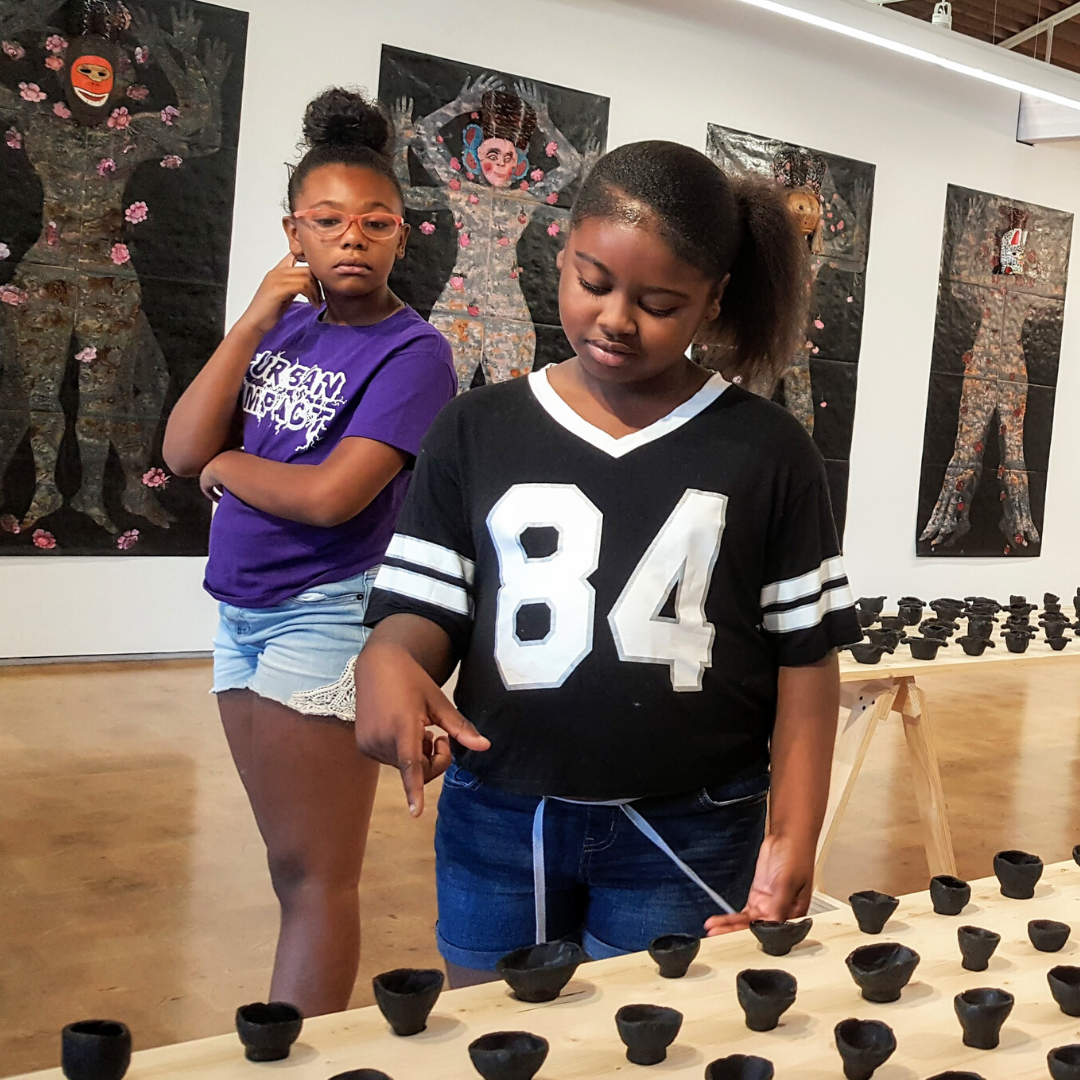 Action Brigade
Fridays | 3:30-6:30pm
Action Brigade is a visual art and civic engagement program that arms youth with tools and strategies to address things and themes in their communities. Students ages 11–17 meet with community members to learn how a topic that interests them is impacting people locally and globally, and work with teaching artists to develop creative responses. Action Brigade meets once weekly in the fall and spring. Currently in the pilot phase, enrollment for Action Brigade is not open to the general public at this time.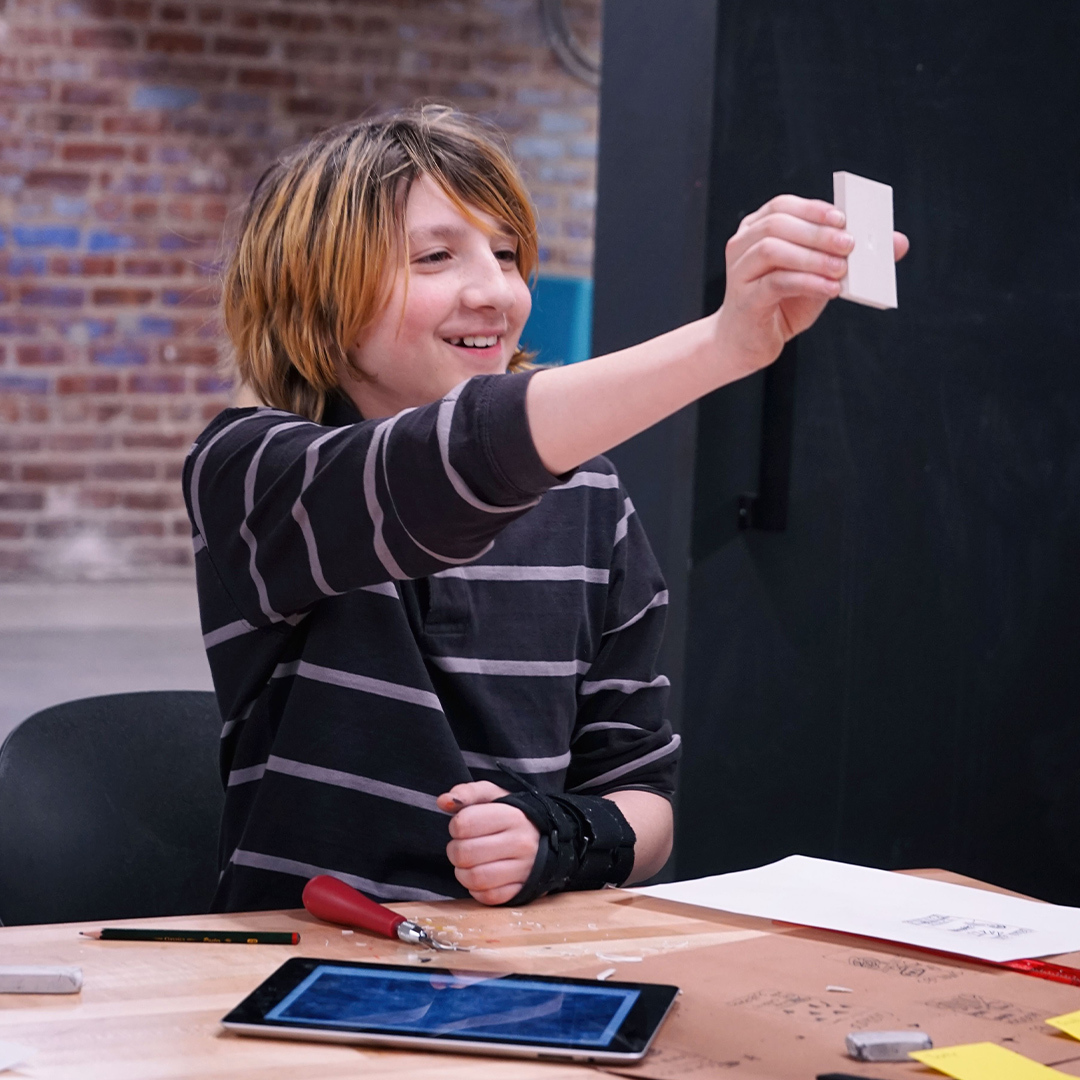 Meet Our Teaching Artists
From culinary arts to ceramics and creative movement, it's thanks to the many talents of our amazing Teaching Artists that The Union's Youth Engagement program is able to offer a broad curriculum of cultural experiences. Learn more about each of the 2020 Youth Teaching Artists at the link below!
Meet the Artists