The Union's Abundance Garden includes 960 square feet of raised garden beds, a geodesic dome greenhouse for seedlings and off-season growing, a small fruit-tree orchard, composting facilities, a performance space, and an outdoor classroom used for community events and The Union's Youth Engagement programs.
We're incredibly grateful to The Peter Kiewit Foundation, The Lozier Foundation, The Whole Kids Foundation, and Mulhall's for their generosity & support in the development of the Abundance Garden!

Free Produce Saturdays

All summer long we're sharing produce grown in the Abundance Garden via our drive-through produce stand, happening just west of the Union building (in our parking lot across 24th St.). Drop by from Noon to 2PM on the any of the following days:

June 25
July 9
July 23
August 6
August 13
August 20
August 27
September 10
September 17
September 24
October 1
October 15
October 29
Abundance Garden 2022
Our garden plan, like anything within natural ecosystems, is flexible and still a work in progress. This current plan is subject to change as we sense what is growing best and where. Coming into this growing season, we are planning the Abundance Garden with a few key elements in mind. We are maximizing space so that we can share as much food as possible at our free produce stands, building community on micro and macro levels, and taking part in seed-saving initiatives. We are working towards nourishing our living communities (plant + human!) through increased systems of support and coordination.
**Open the map image to the right in a new window to see in detail.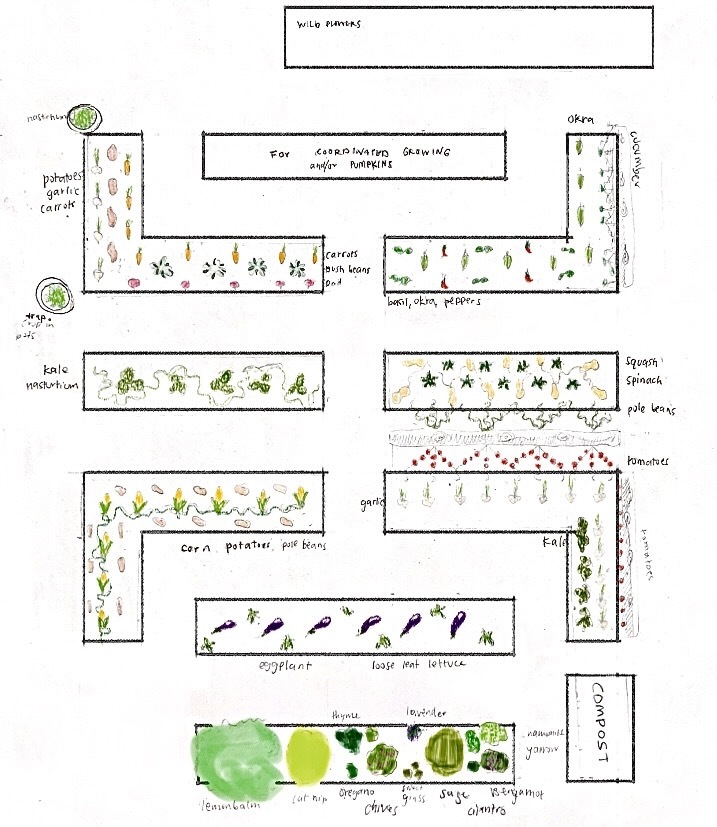 Growing Plants in Community
Our current plan involves interplanting crops like basil, okra, and peppers, whose root systems don't interrupt each other. We aim to create intentional systems of support within beds that not only group plants together harmoniously and maximize space, but also create plant communities and combinations that encourage and reinforce growth.
Our plan also includes a bed that holds both kale and a crawling nasturtium. The nasturtium acts as a ground cover, suppressing weeds that would otherwise compete with the kale. Nasturtium is also a nitrogen fixer, returning nutrients to the soil in a bed which in past years has been seemingly nutrient deficient. Here, the nasturtium takes advantage of the open ground of the bed, supports the kale by out-competing weeds, and does the short and long term work of improving the soil quality for the kale.
We also aim to create plant communities and systems of support by rotating the type of crops planted in the beds. We made sure to move plants in the brassica family, like kale, into beds that brassicas were not grown in the previous year. These plants ask for a lot of nutrients, so we have replaced them with things like beans that are nitrogen fixers, and pull nutrients up from deep in the ground. We aim to be intentional in thinking about where and next to what plants will grow the best in the garden.
Planting intentionally allows us to grow plant communities that are more self-sustaining and more likely to give us a better harvest–consequently allowing us to share more produce and create stronger links to our community. We are also looking to plant crops that have run out quickly at the produce stand–those extra popular items! We hope to offer more okra and tomatoes (green and ripe) this year.
Seed Saving
Another important development is our seed saving work with Free Farm Syndicate and Blazing Star Seed Co-Op. We are participating in coordinated growing in order to participate in a broader seed-saving initiative in Omaha. Through cooperative seed saving, we are increasing capacity for self-sustainability and growing inter-communal connections in Omaha.This year we are specifically growing King of the North bell peppers and San Marzano tomatoes to save seed from. To learn more about seed saving and getting involved visit our garden or check out Free Farm Syndicate's page!

Garden Views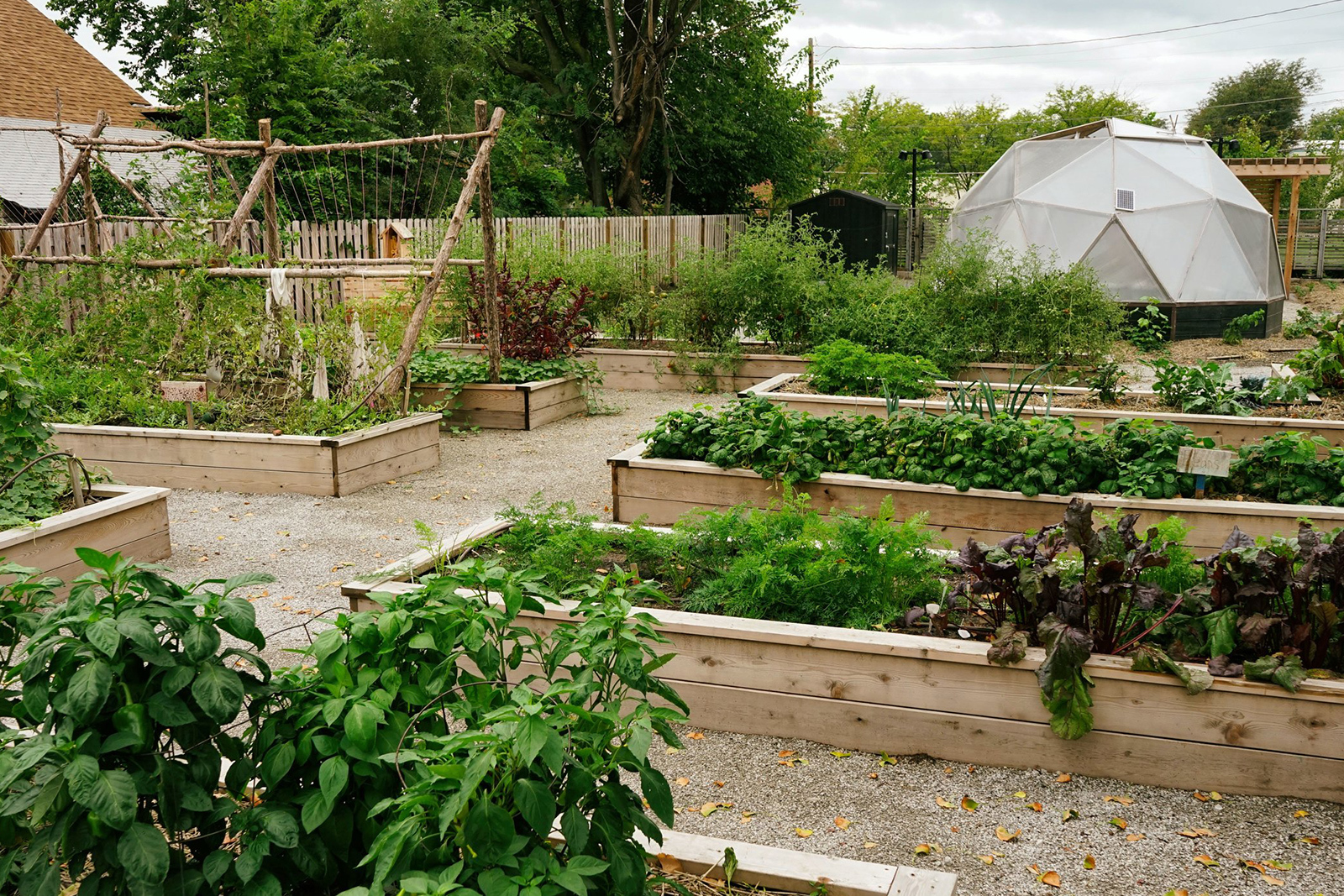 Abundance Garden in full bloom after our first summer of growth, September 2018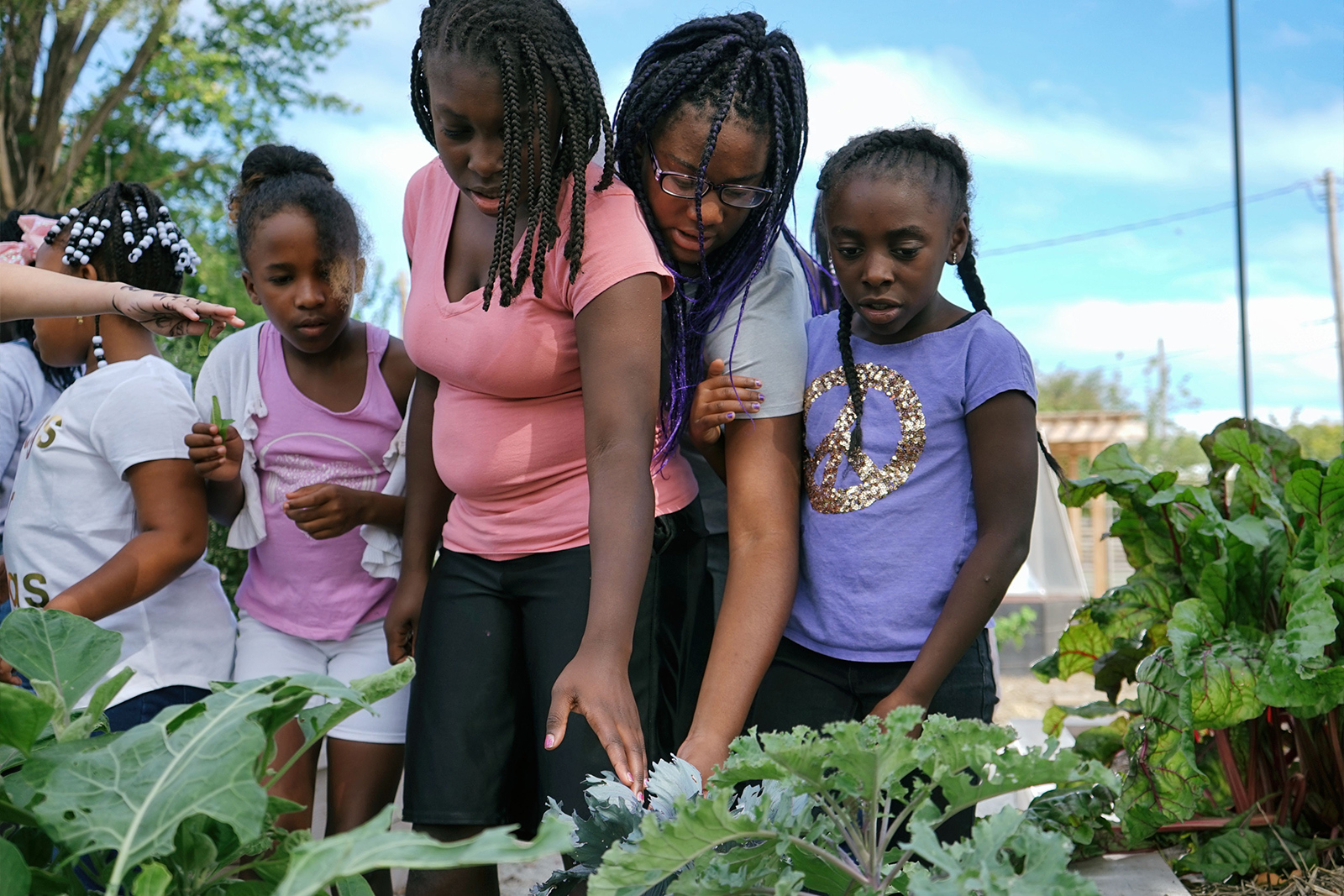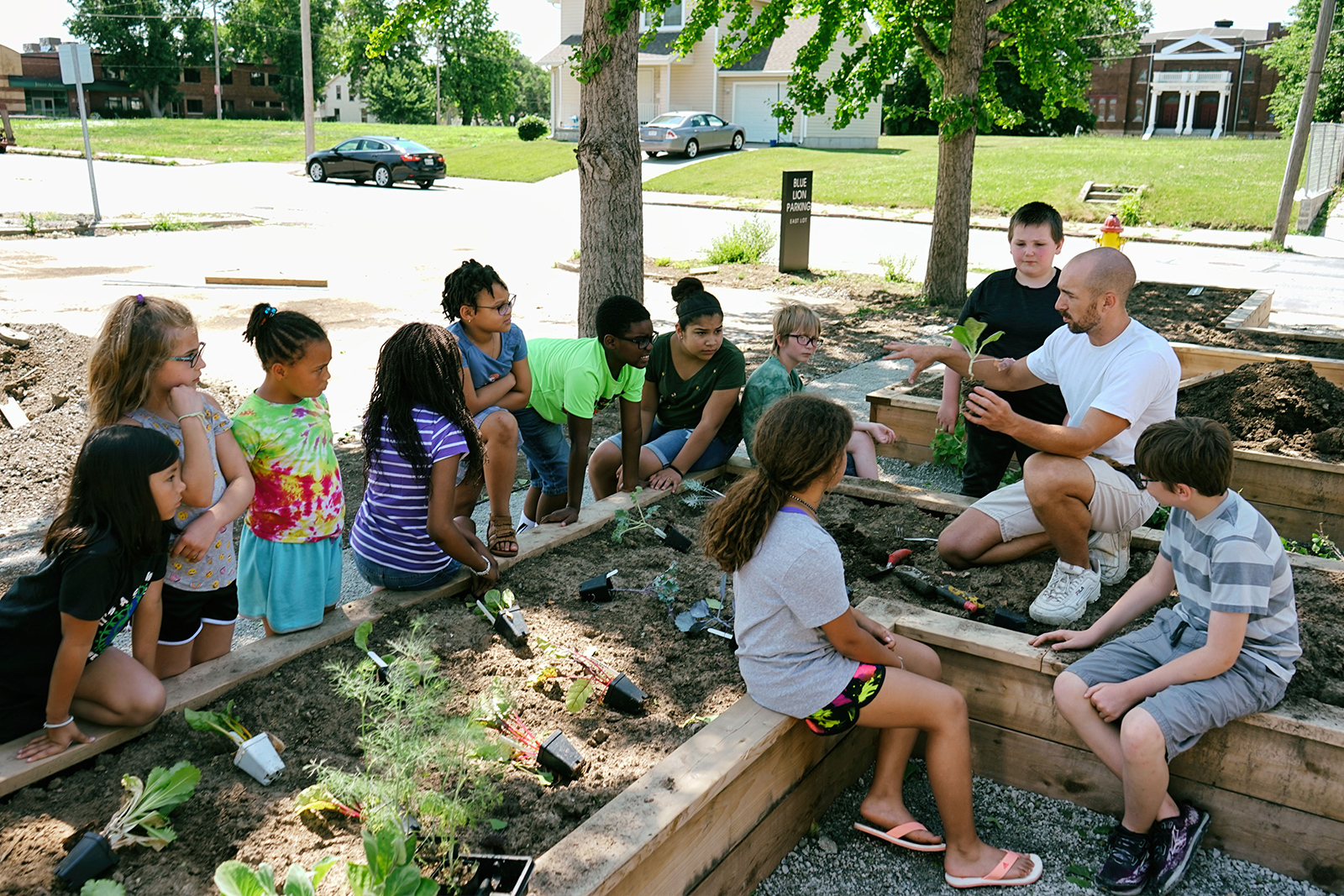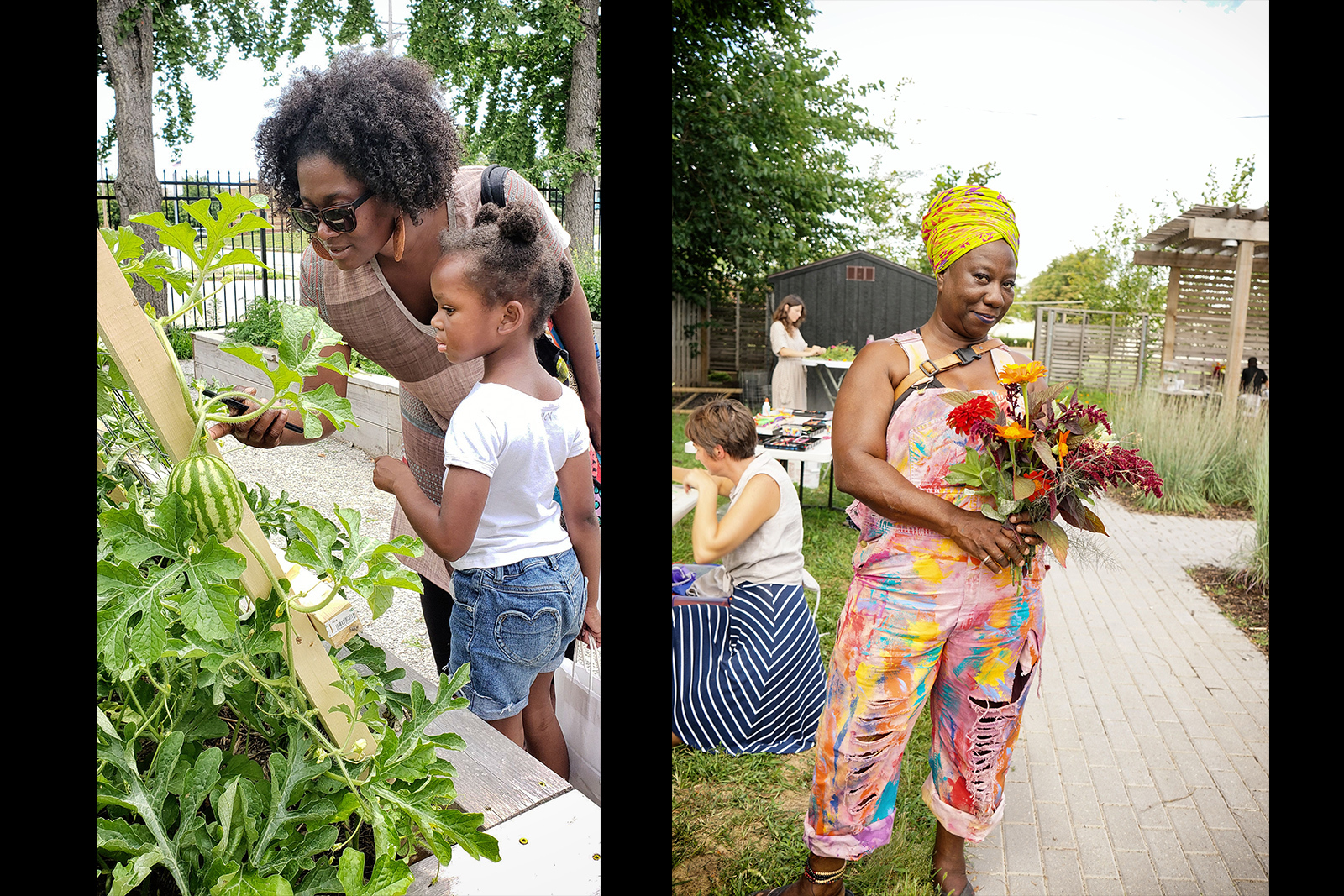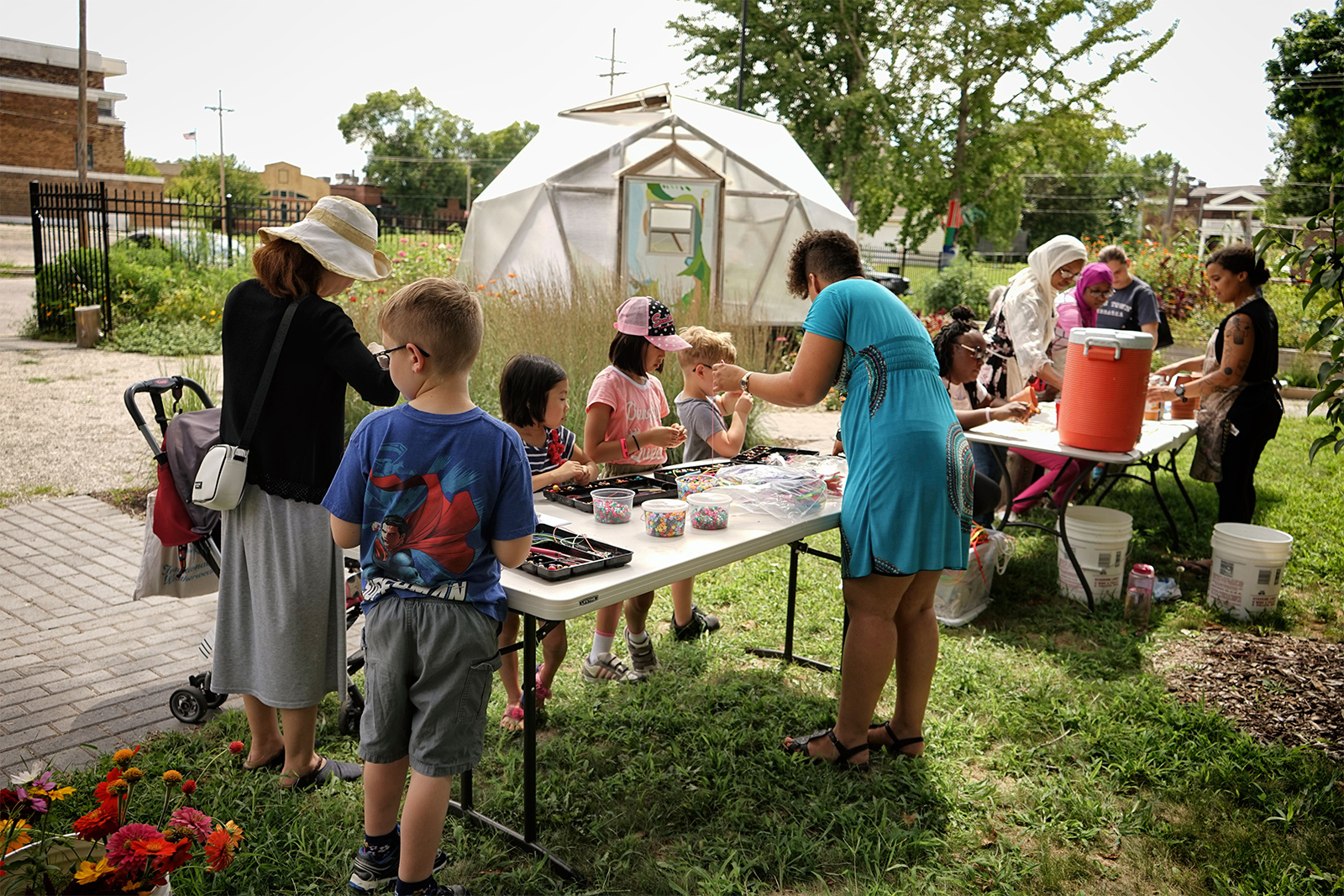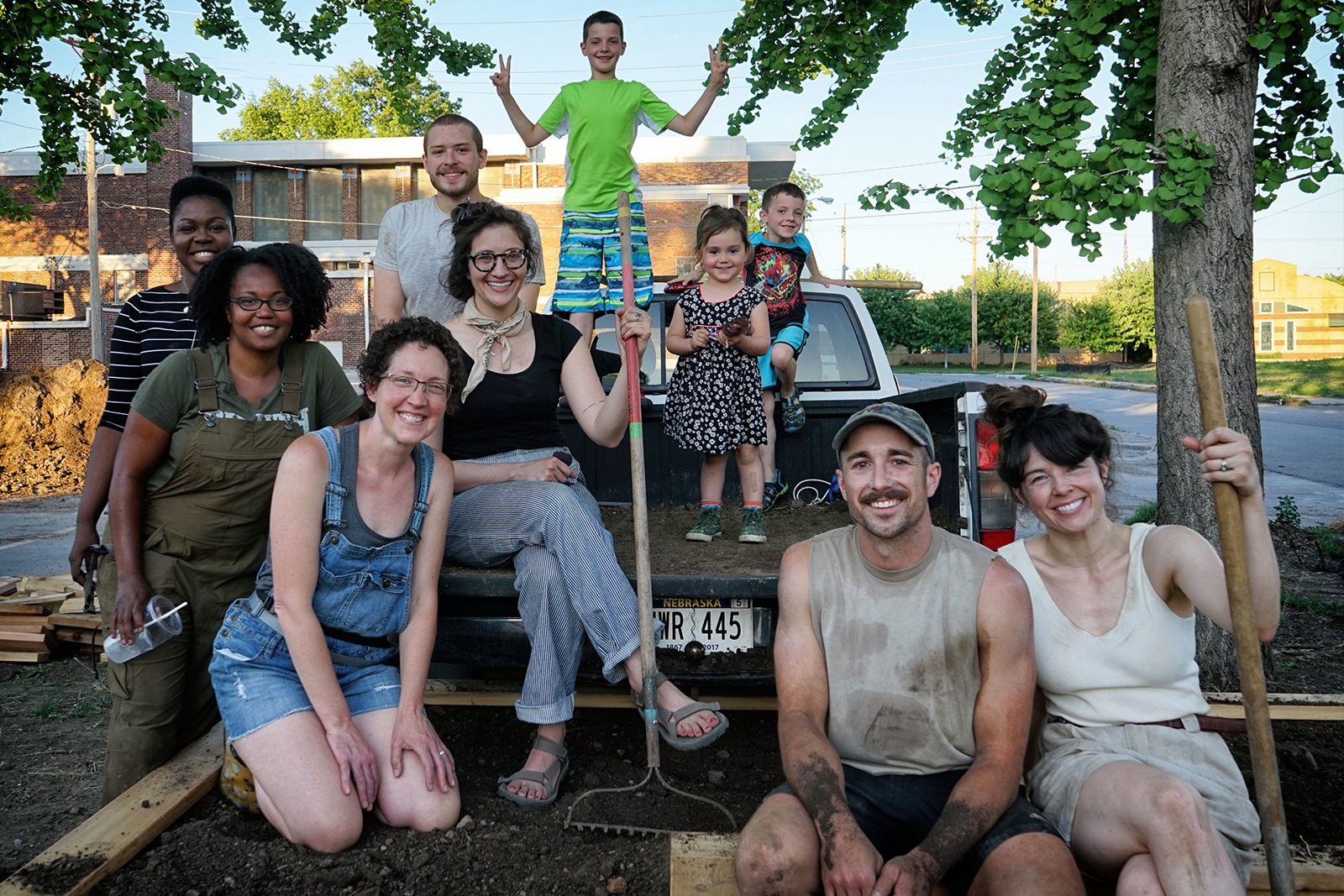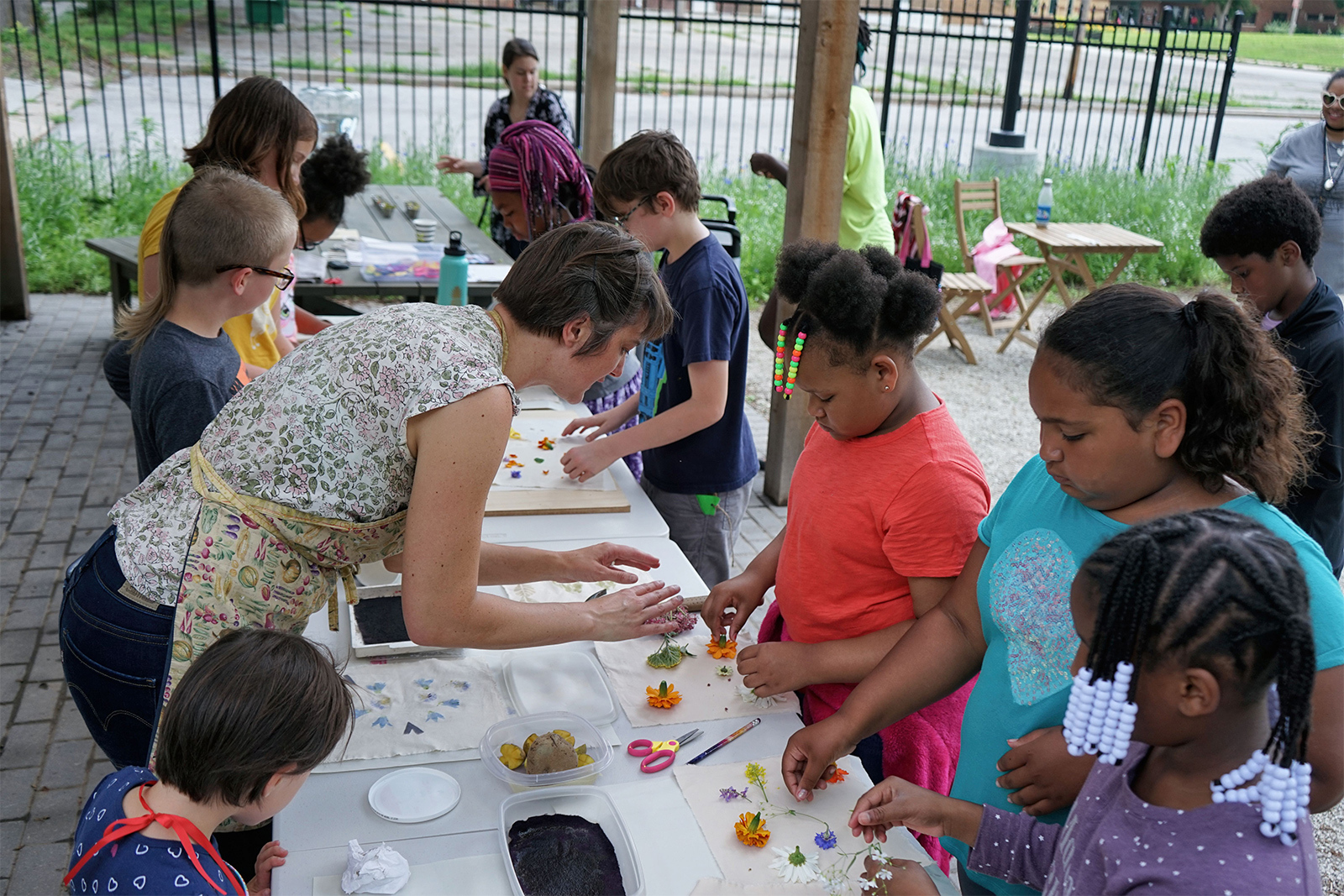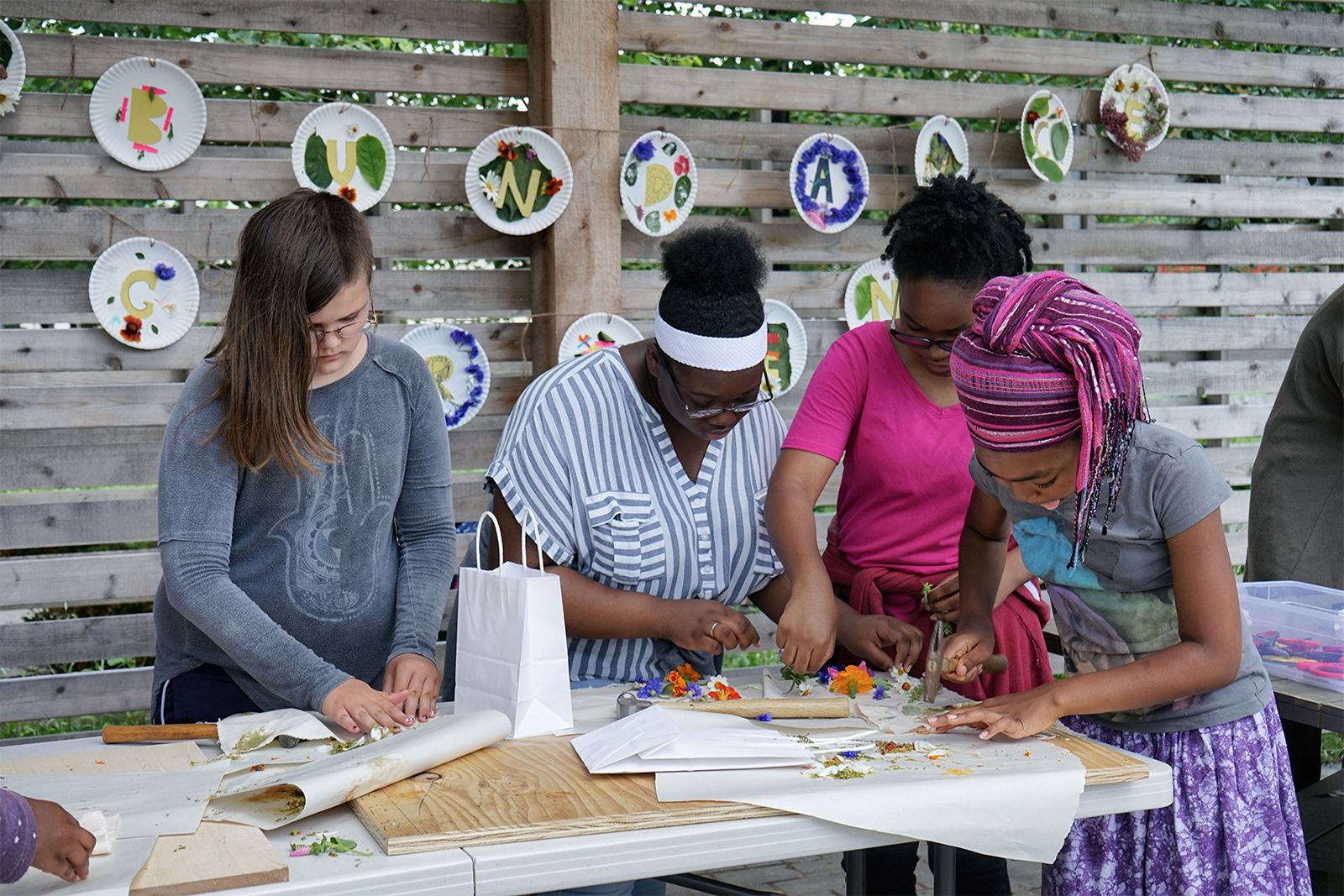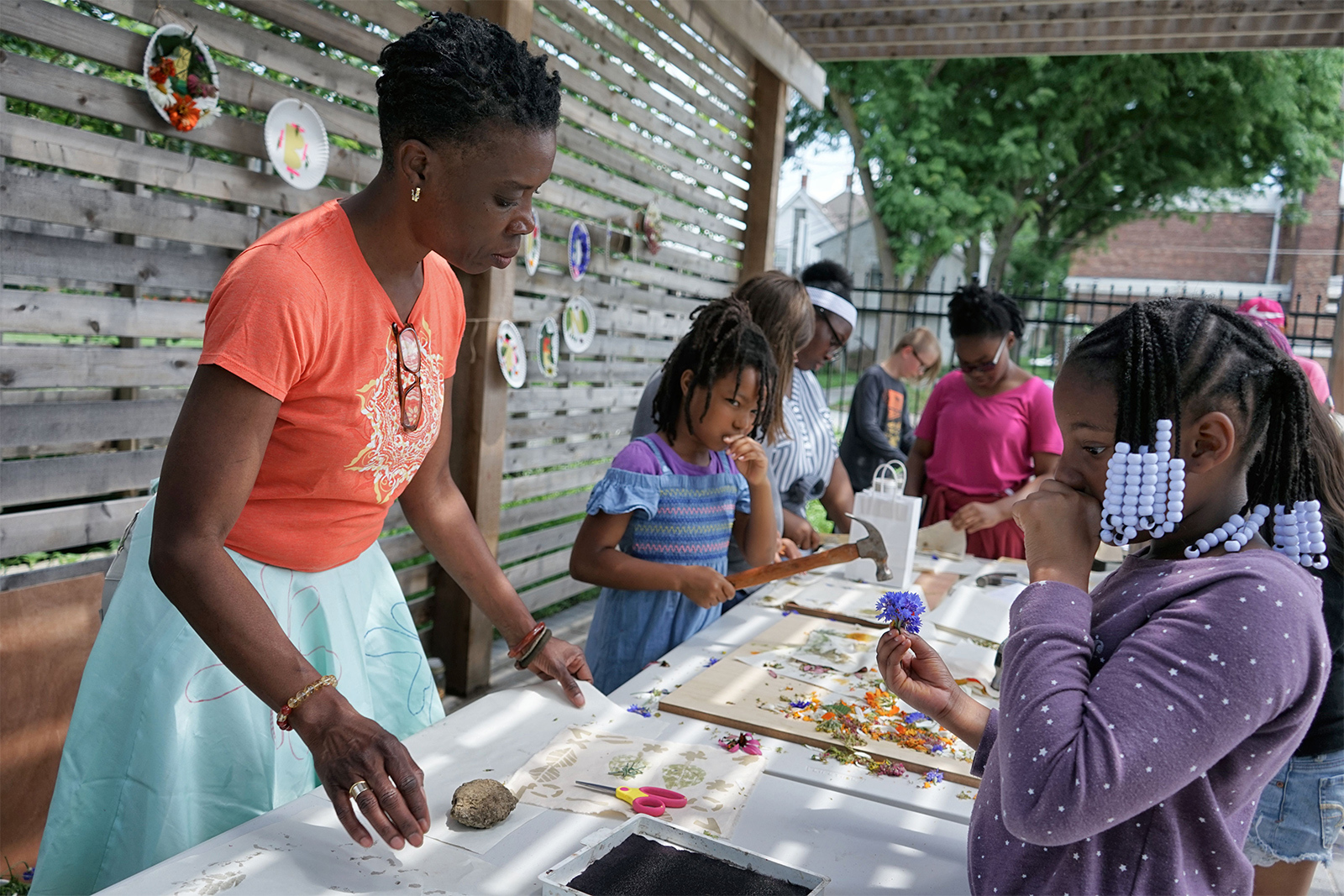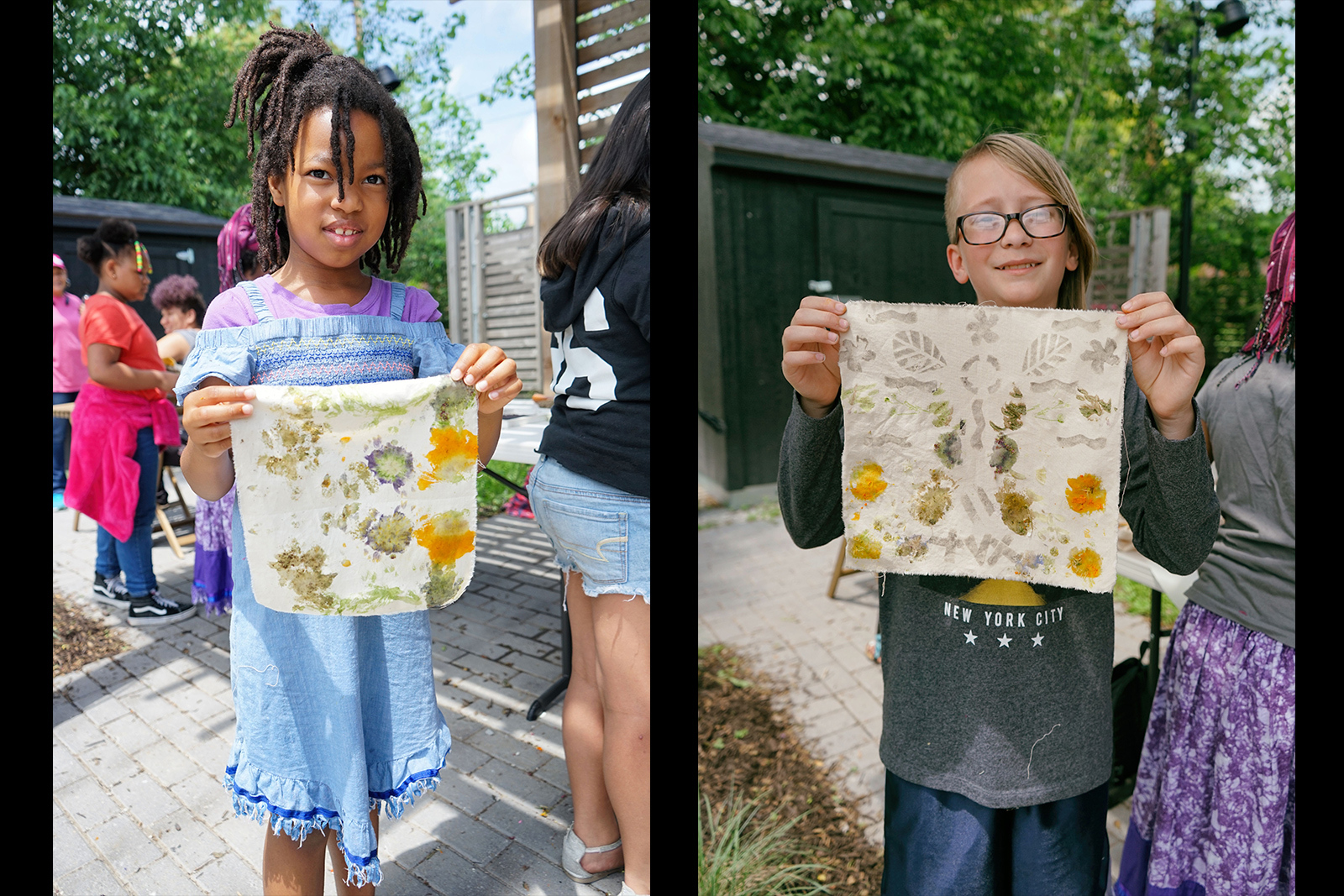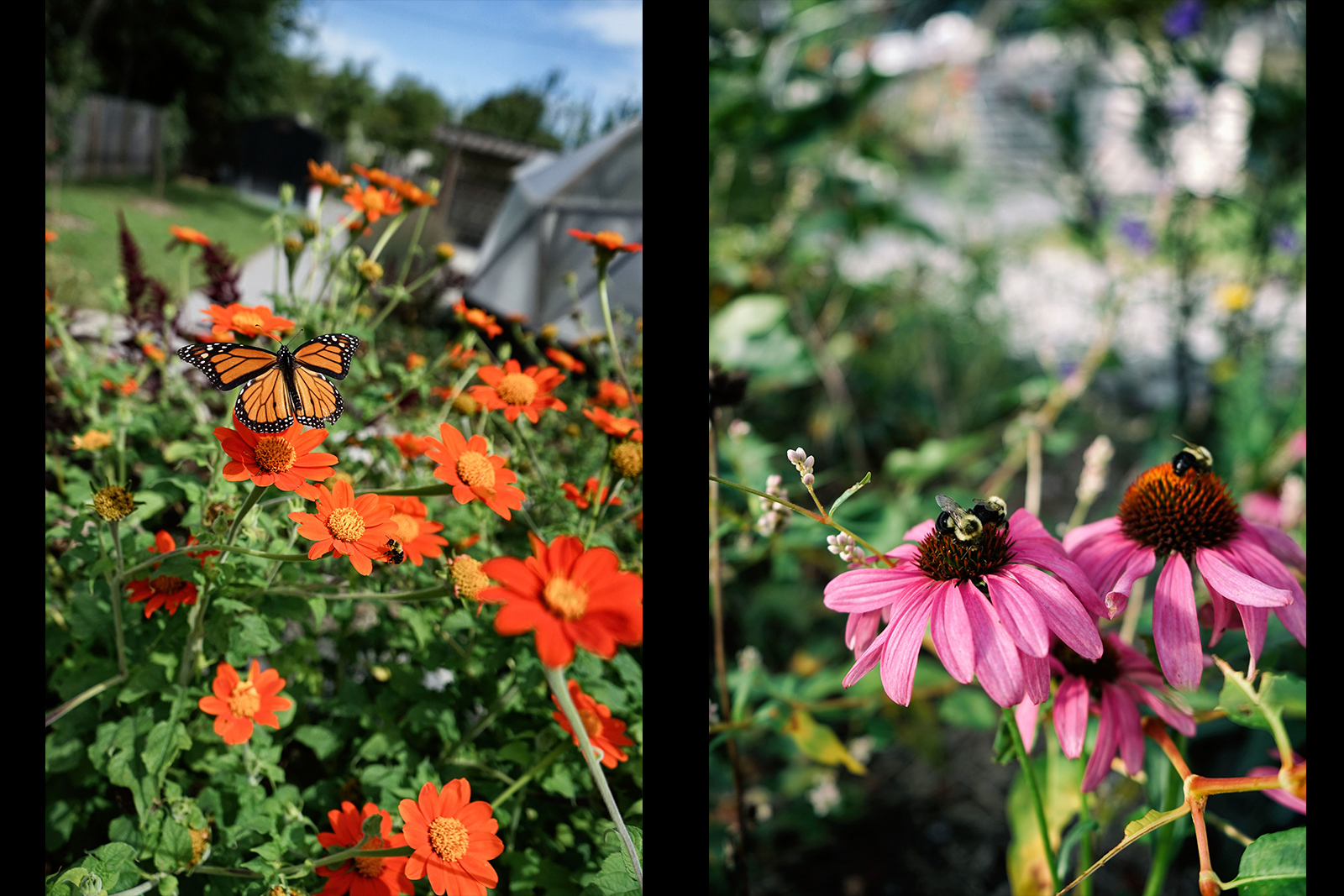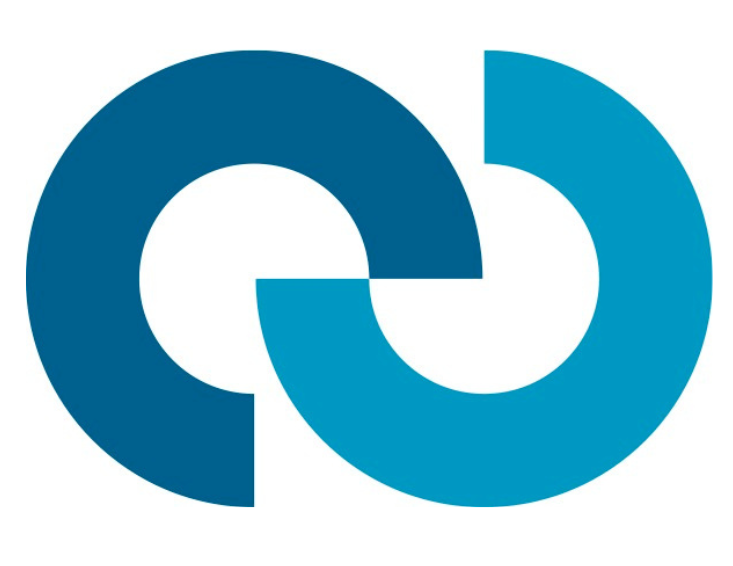 Thank You Hillside Solutions
The Abundance Garden is supported by Hillside Solutions and Soil Dynamics' Compost Club, transforming residential food waste from the Omaha-area into nutrient dense soil used in our garden and others around the city.
Learn More