Populus Fund // $10,000 Project Grants
Applications for 2022 Populus Fund Project Grants Are Now CLOSED
Populus Fund was founded in 2020 to provide essential support for artists through emergency funds during the initial outbreak of COVID-19. In 2022, we will turn our focus to funding projects that exemplify new ways of working in, for, and with the public. Individuals who applied for and/or received a Populus Fund Emergency Grant in 2020 or 2021, ARE eligible to apply for a 2022 project grant.
In 2022, Populus Fund will award a total of six $10,000 grants for projects with a visual arts component proposed by artists or artist groups that provide experiences, content, materials, activities, platforms, etc. that engage and connect with the community through art.
Populus Fund grant recipients will receive funding for projects that promote collaboration with the public and are radically accessible. Funds can be used for the research, development, and creation of public-facing new work, a project, or performance. Public engagement can occur via process, presentation, production, or publication. This may include exhibitions, performances, events, lectures, workshops, screenings, readings, publications, residencies, programming at artist-run-spaces, online projects, etc. Projects cannot be presented at art museums or commercial galleries.

__________________________________
The Union recognizes that harmful systems of racism, homophobia, and ableism continue to show up in the arts. Projects that support inclusion, diversity, equity, and access will be prioritized. We encourage BIPOC, LGBTQIA+, and disabled artists to apply for this funding. Projects that engage the public must incorporate COVID-19 safety protocols that prioritize the health and safety of participants and community.
2022 Populus Fund Grantees
Visit this page to learn about the six artists who received Populus Fund Project Grants in 2022.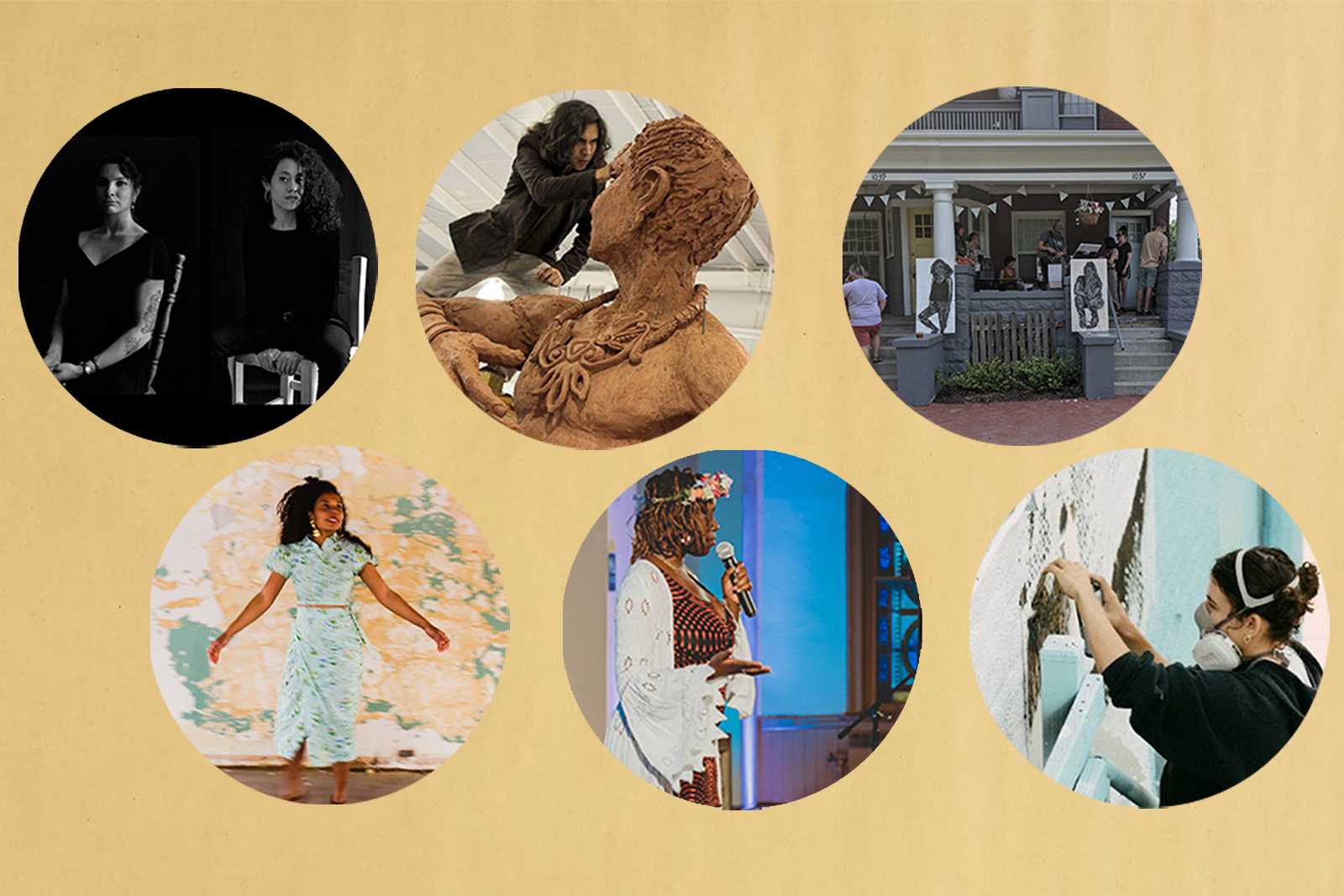 QUESTIONS + ACCESSIBILITY
Curious about something that is not answered above or on the FAQ page? Drop us a question at populusfund@u-ca.org.
Please reach out to The Union team if you have any questions about eligibility or would like assistance reading or filling out your application at populusfund@u-ca.org.
SUPPORT
If you are interested in expanding our support for artists by contributing to the Populus Fund to, please contact our Manager of Individual Giving Caitlin LaVelle, caitlin@u-ca.org.
More Funding Opportunities for Omaha-area Artists

Omaha nonprofit Amplify Arts promotes unity, innovation, and progress in the arts to build strong and vibrant communities. This work includes an Artist Grants program for area artists of many disciplines.


CLICK HERE to learn about current grant opportunities.
Populus Fund is a regranting initiative organized by The Union, through the generous support of The Andy Warhol Foundation for the Visual Arts, supporting innovative artist projects throughout Omaha–Lincoln metros.
THE ANDY WARHOL FOUNDATION FOR THE VISUAL ARTS
In accordance with Andy Warhol's will, the mission of The Andy Warhol Foundation for the Visual Arts is the advancement of the visual arts. The foundation manages an innovative and flexible grants program while also preserving Warhol's legacy through creative and responsible licensing policies and extensive scholarly research for ongoing catalogue raisonné projects. To date, the foundation has given over $218 million in cash grants to over 1,000 arts organizations in 49 states and abroad and has donated 52,786 works of art to 322 institutions worldwide.