Porch-Art-Palooza
Porch-Art-Palooza is a free, community art event that takes place on Artist porches in the historic Everett, Near South and South Salt Creek neighborhoods in Lincoln, Nebraska. On Sunday August 7th from 1-6, Artists will have their work displayed on their porches or yards available for the community to view, interact with the Artists and also to purchase art work. This 8 mile route is perfect for biking, walking, skating or boarding.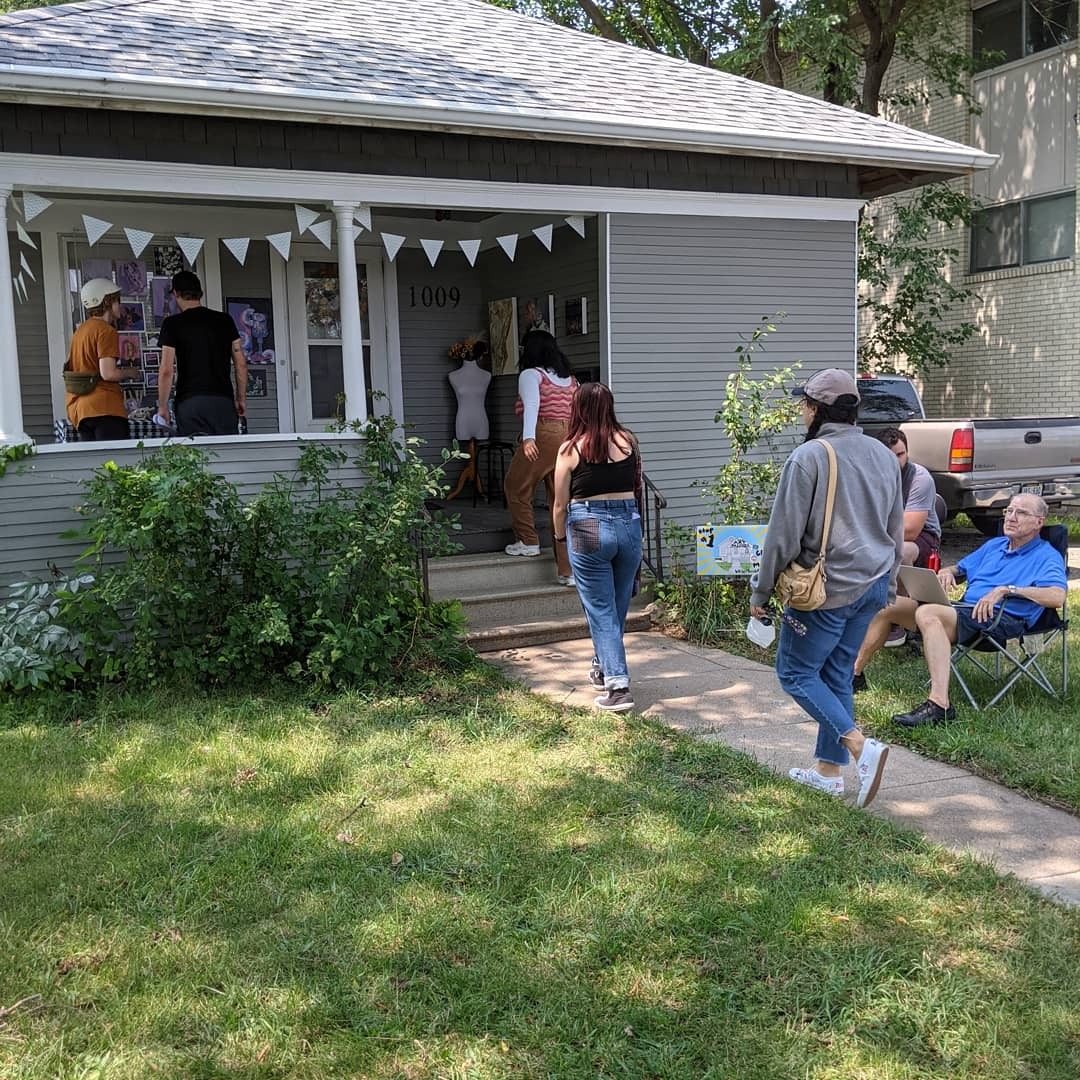 About the Artists
Tugboat Gallery is a collective made up of artists Peggy Gomez, Nolan Tredway, Toan Vuong and Keith Buswell, that burst onto the Lincoln art scene in 2005 and has exhibited over 500 artists. Tugboat is a non-commercial, non-commission, all volunteer gallery that has served as an exhibition space for experimental work, underrepresented artists and nonconformist ideology for over eighteen years.
IG: @tugboatgallery
Peggy Gomez is an Omaha born mixed media/found object artist, proprietress of Gomez Art Supply in Lincoln, and co-founder of Tugboat Gallery, established in 2005. Since then, Tugboat Gallery has been the terminal for First Friday art walks. Peggy has used her local business to empower Nebraska artists, many who teach and attend classes at the university. She has used Tugboat Gallery to amplify a diversity of artists locally and regionally, not only through exhibitions but through organized events such as LBAT - Lincoln Bicycle Art Tour to engage the general public with artists in their neighborhoods.
Toan Vuong is a multimedia artist who has studied art and language cross-culturally while living in France and Italy. He has collaborated with multiple small businesses in the past to find new and different ways of engaging with the arts in the community. He is currently on the board of Lincoln Arts Council and teaches visual arts at Nebraska Wesleyan University. His belief is that the access of art should belong to everyone of any discipline, any journey, and profession as a teaching tool for life.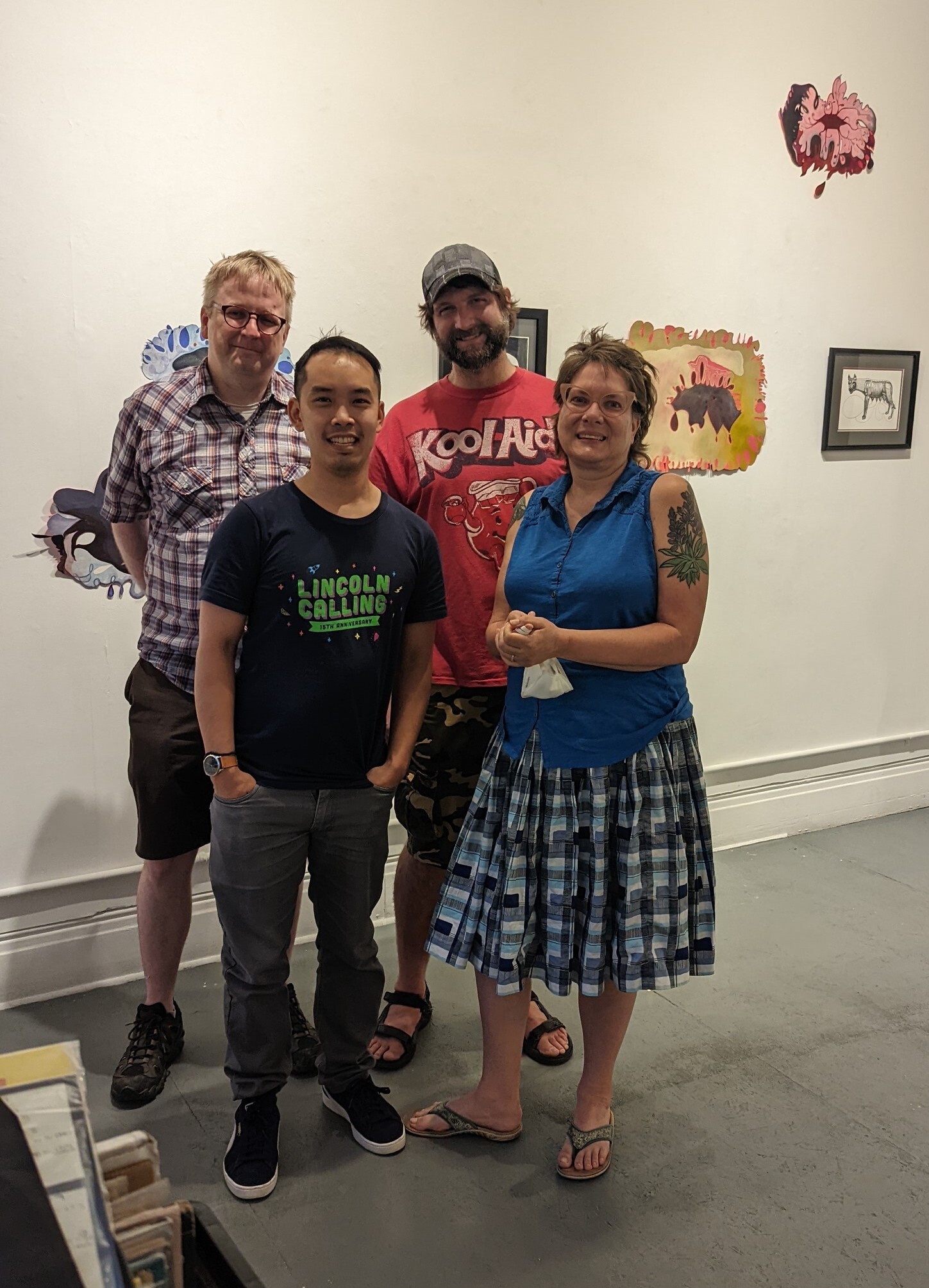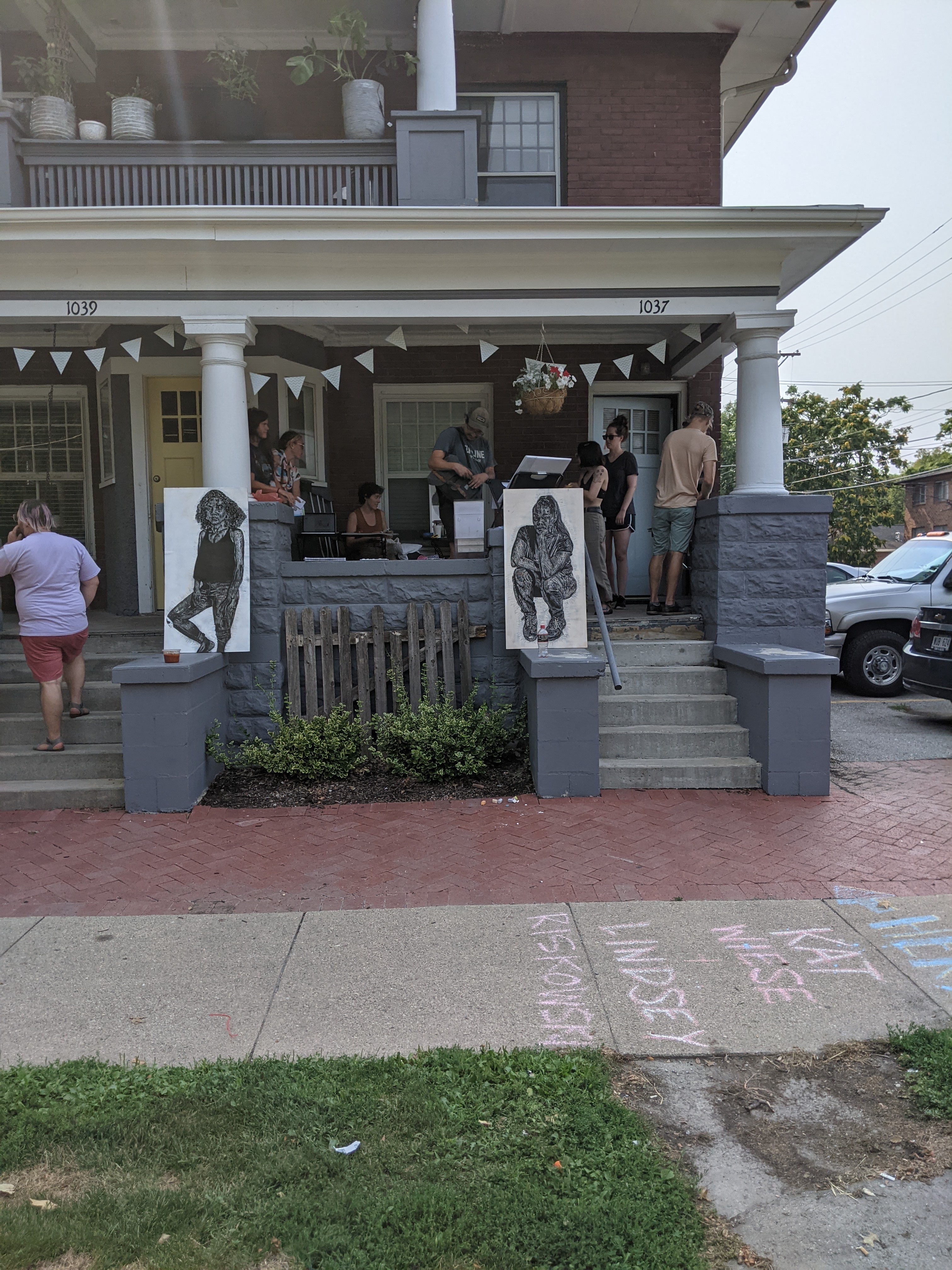 Keith Buswell graduated with a BFA in art at the University of Nebraska--Lincoln. He works with various printmaking processes such as screen-printing, intaglio and mono printing and dabbles in drawing and multimedia. He has traveled throughout the Midwest to talk about his work as a queer artist which deals with relationship to the queer community. His work has been exhibited in Egypt, Dubai, France and Italy.

Nolan Tredway is an interdisciplinary artist living and working in Lincoln. He learned the art of storytelling from his time among the Volkos, before studying art at the University of Nebraska and Fundacion Ortega y Gasset in Toledo, Spain. His work has been featured locally at the Sheldon Museum of Art, Bemis Center for Contemporary Art, KANEKO, Nebraska Governor's Residence, and Fred Simon Gallery. His work has been included nationally in exhibitions such as Currents New Mexico, Altered Aesthetics, and is part of the permanent exhibition at Meow Wolf Denver.