2019 Season
Homecoming
Angela Drakeford
On View
Jul 11–Aug 17, 2019
Opening Reception
Thu, Jul 11, 6:00–8:00pm
The Union for Contemporary Art
2423 North 24th Street
Omaha, NE 68110
"I want the exhibition to be a gift, a place for lingering and taking up space . . . I think of the exhibition as an invitation to be in your body."

In her solo exhibition, Homecoming, the artist Angela Drakeford explores the power of plants to preserve the human spirit and the home garden as a place of healing and refuge from racialized trauma. Drawing on her personal home aesthetic, Drakeford brings together real and artificial plants, vintage furniture, textiles, books, and digital media to create a multisensory environment inspired by the domestic spaces she has created to nurture her own wellbeing.
Against the backdrop of current media, where citizen videos evince how Black bodies are hyper-policed by law enforcement and civilians in public spaces, from parks to golf courses, Drakeford understands her work to be an "act of resistance" and "a mental health practice." Visitors are invited to read and relax in the gallery while reflecting on the privilege of rest. Drakeford says: "I want the exhibition to be a gift, a place for lingering and taking up space . . . I think of the exhibition as an invitation to be in your body."

Homecoming is curated by Nicole J. Caruth and organized in conjunction with Native Omaha Days (July 29–August 5, 2019), a biennial homecoming event celebrating the memories, culture, and community spirit of North Omaha.

Angela Drakeford
ARTIST STATEMENT
"I use a range of mediums to address the connection between human oppression and psychological well-being. I am interested in what it takes to combat the daily degradation of a person's joy and humanity and the rituals we perform or practice to reaffirm a sense of self. I utilize the study of transgenerational trauma (the transmission of historical oppression and its negative consequences across generations) as a framework to investigate the links between the past and the present. In my most recent body of work, I transform interior spaces into multisensory botanical gardens, framing them as sites for spiritual healing, as well as for reflection on intersectional systems of power and erasure. As I focus on people and materials that have been exploited or excluded, my work wrestles with the question: How are we supposed to thrive when our existence is linked to the national truth that some of us were never meant to survive?"

BIOGRAPHY
Angela U. Drakeford (American, 1983) is an interdisciplinary artist residing in Boston, Massachusetts where she is an Assistant Professor at the Massachusetts College of Art and Design. Originally from Omaha, Nebraska, Drakeford received her MFA in Fibers and Material Studies from Tyler School of Art and her BFA in Sculpture from University of Nebraska at Omaha. She has participated in residencies and fellowships at the Bemis Center for Contemporary Arts and the Union for Contemporary Art, respectively. Her work has been shown in museums throughout the country, including Crystal Bridges Museum of American Art, Minneapolis Institute of Art, the Museum of Nebraska Art, and Joslyn Art Museum. Drakeford's work is held in public and private collections, including Crystal Bridges Museum of American Art and the University of Nebraska Foundation.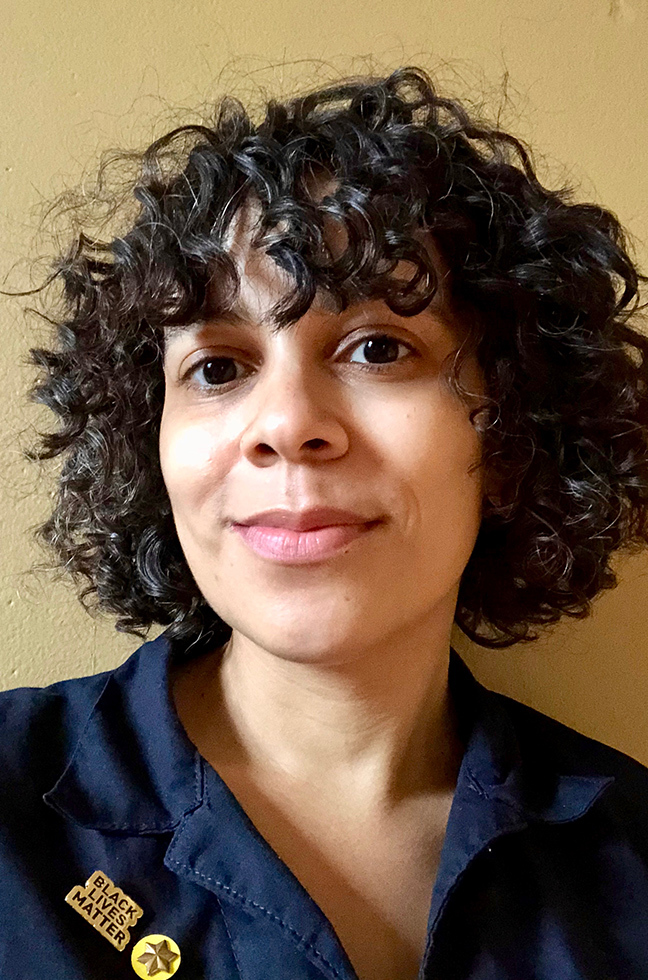 Download "Homecoming" Exhibition Activity Guide
Developed by The Union's Youth Engagement team, exhibition resource + activity guides serve to provide educators, families, and alternative learners with accessible resources and engaging content to further explore topics and themes within past and present Union exhibitions.
Download Guide