Profoundly personal, yet communal expressions of the innate ephemerality of nature, and our presence within it
Curated by Jamillah Hinson.
*** there are no monuments here is now closed - about a week early. The ephemeral installations were very fragile, and last week it was unfortunately damaged by some extra-excited young gallery visitors. After some serious effort at repairing it, we've decided it's best not to exhibit the work in anything less than its intended state. We're so sorry to say goodbye to this powerful work earlier than expected. Apologies to anyone who had planned to come through, but has not yet had a chance. ***
there are no monuments here is a two-person exhibition presenting individual, yet heavily intertwined searches and celebrations of the intensity, intimacy, and expanse of landscape in our lives. Presenting new and recent works by Lydia Cheshewalla and Jesús Hilario-Reyes there are no monuments here centers queer, Indigenous, and Black interpretations of self-sovereignty, care, and movement; bringing together and exploring the thematic and practical overlaps found in the practices of transdisciplinary, contemporary artists. Profoundly personal, yet communal expressions of the innate ephemerality of nature, and our presence within it thread through two distinct practices.
A deep understanding of the inevitability of change and lack of perpetuity within nature is imbued in Cheshewalla's work and practice. Her approach to care is multifaceted, partly visible in a dedicated and established practice of controlled fires Cheshewalla has performed throughout the North American prairie lands. In gently caring for the landscapes in which she exists Cheshewalla leads with curiosity and restorative actions.
The art of potentiality and ephemerality permeating through Hilario-Reyes' recent body of work. Calling on theories of destierro and critical fabulation to inform their work, Hilario-Reyes creates and reimagines landscapes that momentarily gesture at nonexistent utopias. These landscapes become physical and visual representations of the inherent fugitivity of queerness and Blackness.
Turning to the care and exploration of land, as well as the body's presence, there are no monuments here utilizes sculpture, collage, and video to present deeply mined political and personal visual narratives.
There is no geographical point to access, there is no perpetuity, there are only the transitory relationships we cultivate.
there are no monuments here is curated by Jamillah Hinson.
Lydia Cheshewalla
Lydia Cheshewalla is a transdisciplinary artist from Oklahoma, living and working in motion throughout the ecological landscape of the Great Plains. As an Osage woman, her work primarily focuses on community, emotional awareness, environmental justice, ephemerality, kinship, and art as healing action. She is currently working on becoming.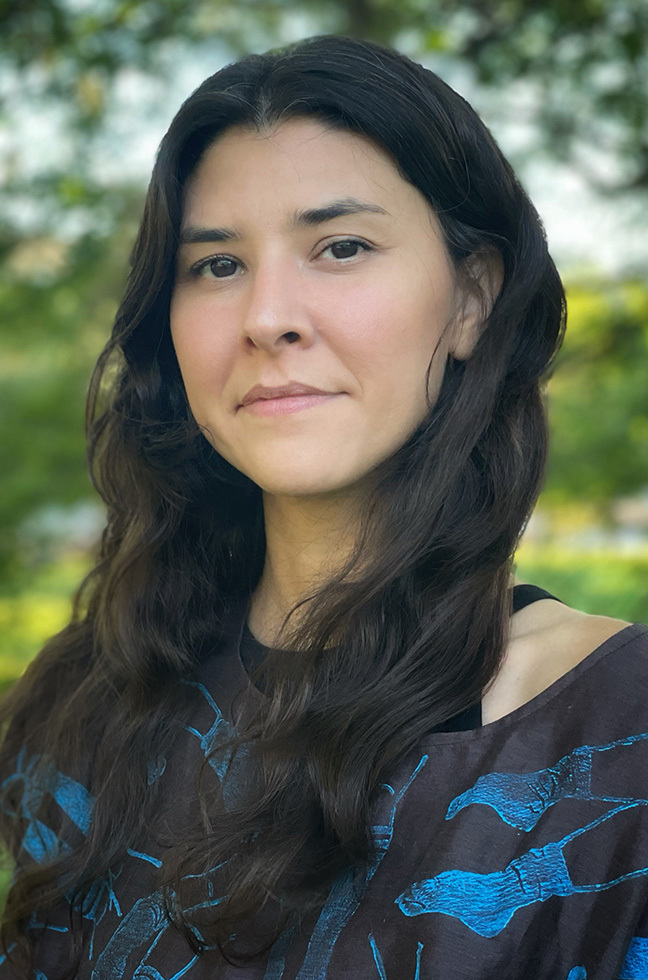 Jesús Hilario-Reyes
Currently based in Brooklyn, New York, Jesús Hilario-Reyes, (born 1996, San Juan, Puerto Rico) is an interdisciplinary artist with a Bachelor's in Fine Arts Studio from the School of the Art Institute of Chicago. Recently a recipient of the Drawing a Blank Artist Grant, the Leslie Lohman Museum Fellowship, the Lighthouse Works Fellowship (2022) and the Bemis Center Residency (2022) program. Jesús Hilario-Reyes has exhibited/screened/performed both nationally and internationally, most notably at Gladstone Gallery (NYC), The Kitchen (NYC), Museum of Contemporary Art Chicago, Black Star Film Festival (Philadelphia, PN), Mana Contemporary (Chicago, IL), Real Art Ways (Hartford, CT), Rudimento (Quito, ECUA), Parasol Unit (London,UK), and Gladstone Gallery (NYC). While situating their practice at the crossroads of sonic performance, land installation, and expanded cinema, their iterative works examine carnival and rave culture throughout the West; to take on a remedial approach to the effects of 'destierro'.Destierro is an untranslatable Spanish term that is most akin to being 'torn from the land'. They've contextualized the term to traverse towards ideas of Black and Queer fugitivy. Interwoven in the midst of these notions is a concern for the im/possibility of the Black Body and the failure of mechanical optics.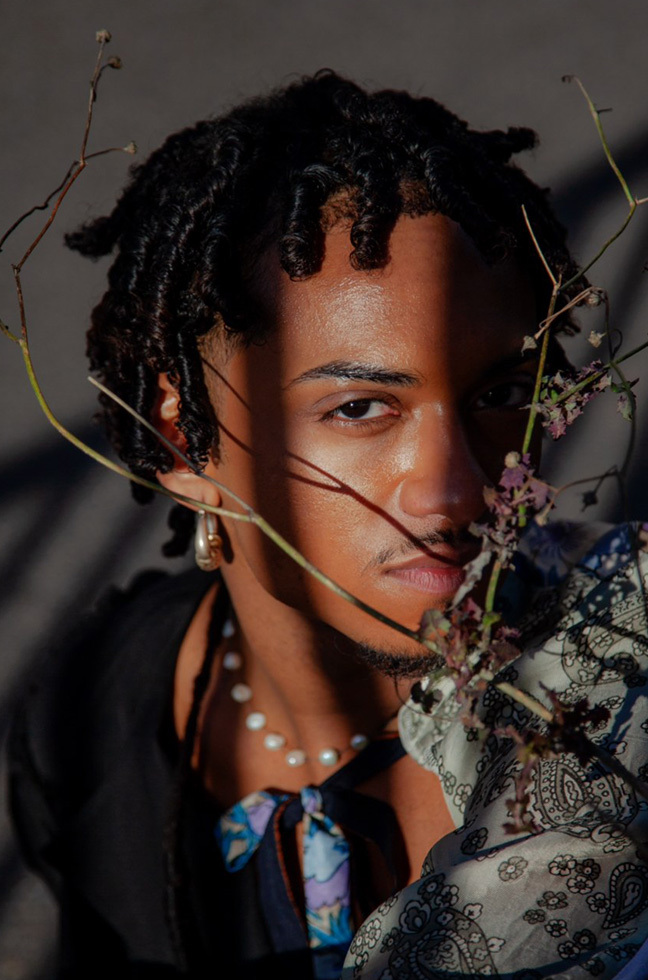 3D Tour of the Exhibit
**To zoom in use scroll wheel on a mouse, or pinch and expand on a laptop trackpad.