Performing Arts Legacy Campaign
A new space for community gathering and storytelling made possible through YOUR SUPPORT!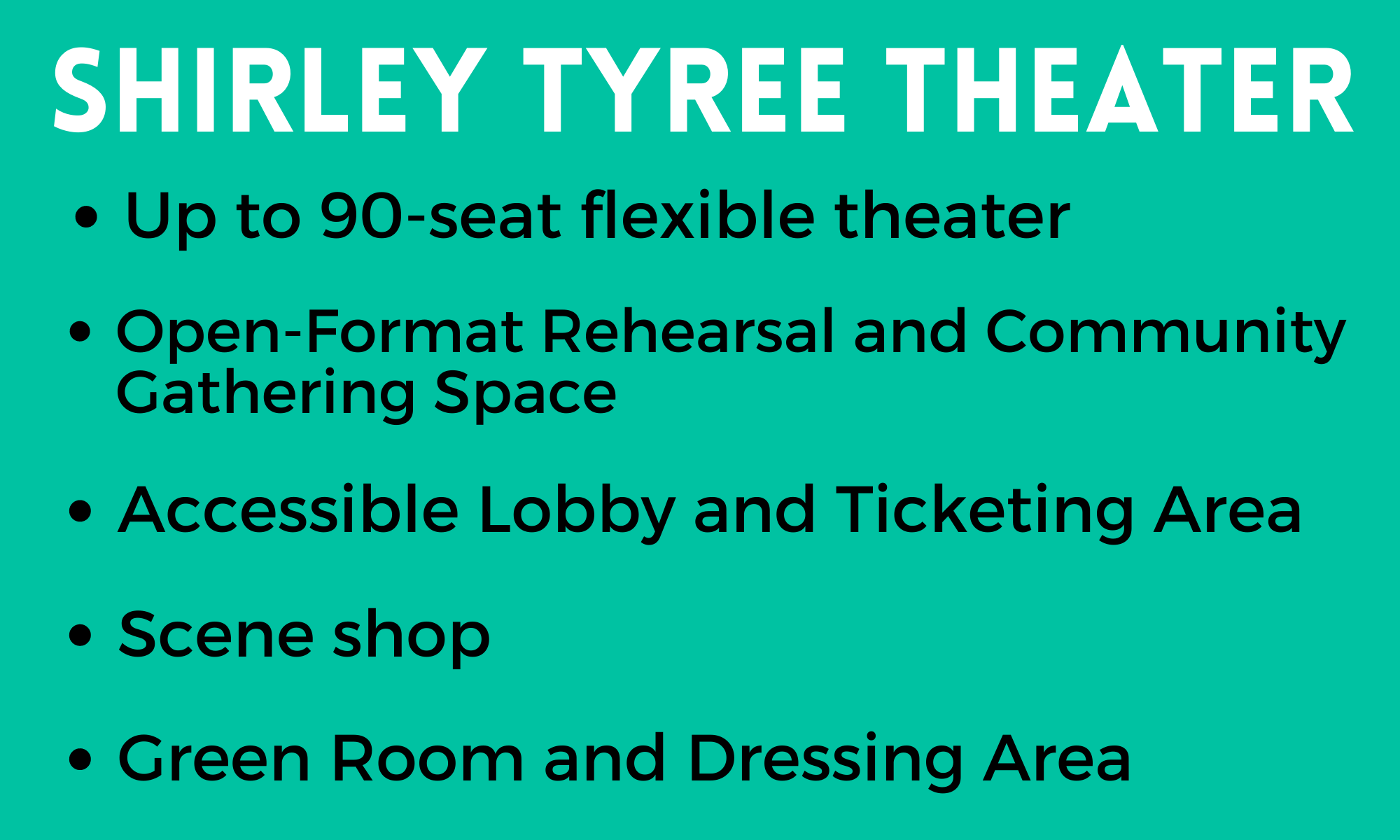 In the summer of 2022, The Union for Contemporary Art broke ground on a pivotal next stage of our commitment to support the arts while strengthening our community by creating new space for bold storytelling and community fellowship.
Construction is now underway, renovating the historic F.J. Carey Block building at 2401 North 24th Street to be used as a community gathering space: The Shirley Tyree Theater.

Renovation of this historic brick structure will provide expanded opportunities for The Union's Performing Arts program and breathe new life into a building which has served the North Omaha community for generations. Included in the building renovation plans are spaces for a 90-seat theater, lobby and ticketing area, set-design workshop, and an open-format rehearsal/gathering space.

None of this would be possible without the generous investments of our community. THANK YOU for your support!

Saturday, October 14 11AM-2PM
All are invited! Come by on Saturday, October 14 to get your first look inside the Shirley Tyree Theater! Ribbon cutting and remarks will begin at 11AM, followed by an open house until 2PM.
Shirley Tyree: Our Inspiring Namesake
The Union for Contemporary Art is honored to uplift the legacy of Ms. Shirley Tyree through the Shirley Tyree Theater.
Ms. Shirley Tyree was born in Louisiana on February 22, 1939. It is no coincidence that this community jewel would enter the world during what later would become Black History Month. She moved to Omaha with her family as a child and attended Kellom Elementary and graduated from Tech High School (now the TAC building). Shirley Tyree was one of the first Black Managers at Northwestern Bell Phone Company and one of the initial members of the Nebraska Black Managers Association. Her trailblazing spirit was supported by her strong faith in God. She was a longtime member at Morning Star Baptist Church.

It is an honor for The Union to lift up Ms. Shirley Tyree and shine a light on the strong foundation she helped build that we all currently stand on. It is with great pride that we name our new building after a woman who dedicated her life to making Omaha a better place for us all.
Learn More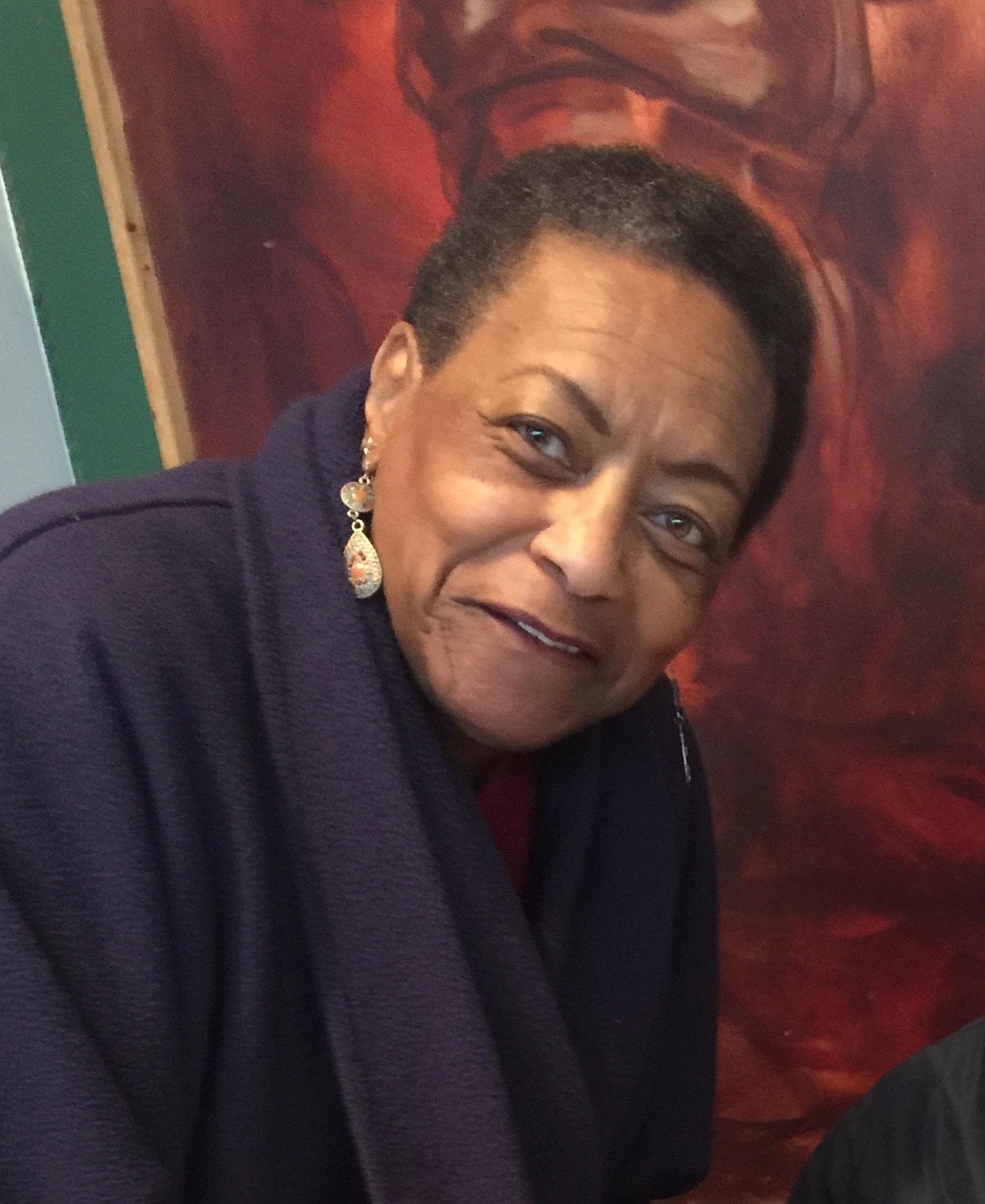 Sustaining the Legacy of Performing Arts in North Omaha
Your contribution to the Performing Arts Legacy Campaign will not only help support the vitality of performing arts programming at The Union, but this growth is intimately linked with the vibrancy of our North 24th Street community and its revitalization as the epicenter of cultural life in North Omaha.
Announcing: The Shirley Tyree Performing Arts Grant
Also made possible through your support, The Union is thrilled to announce the launch of a new grant fund dedicated to fostering the next generation of performing artists in our community. Beginning in the fall of 2023, The Union will award a grant in the amount of at least $5,000 annually to BIPOC performing artists in the greater Omaha area!

From theatre and dance to music and spoken word, the Shirley Tyree Theater will provide a versatile space for performances of many kinds. Your donation has a direct impact on future opportunities for artists of diverse disciplines and talents.

Contribute to Legacy
Honoring History: Preserving the F.J. Carey Block Building
The Shirley Tyree Theater will find a home in the historic F.J. Carey Block next door to The Union. The building, which is now 108 years old and in need of significant repairs to prevent further deterioration, was recognized in 2016 by the National Park Service as one of 28 historically-significant buildings contributing to the North 24th and Lake Streets Historic District

For the first several decades of the building's life it housed multiple laundry businesses including the original Carey Cleaners (the building's front brick facade still bears the Carey name) and the long-running Standard Laundry Company. During the 1950s and 60s, multiple automotive body shops occupied the space. The most recent tenant of the building was the Simple Simon Day Care.

(Archival photo from the KMTV/Bostwick-Frohardt Photograph Collection, permanently housed at The Durham Museum.)

Theater Advisory and Development Teams
The work of planning, developing, and constructing The Shirley Tyree Theater has been guided by the insight and dedication of many. Our Theater Advisory Committee is filled with performing artists of many disciplines who have worked with The Union for several years and are committed to the growth of performing arts in North Omaha and beyond. Our development team of architects, sound and lighting designers, and construction managers have worked tirelessly to maintain the integrity of this unique building's character here on North 24th Street.
Part of this process has included a concerted effort to connect with and hire BIPOC- and women-owned local subcontractors, particularly those based in North Omaha.
ADVISORY COMMITTEE
+ Anthony Holmes
+ TammyRa Jackson
+ Kathy Tyree
+ Homero Vela
+ Nik Whitcomb

Theater as Community Effort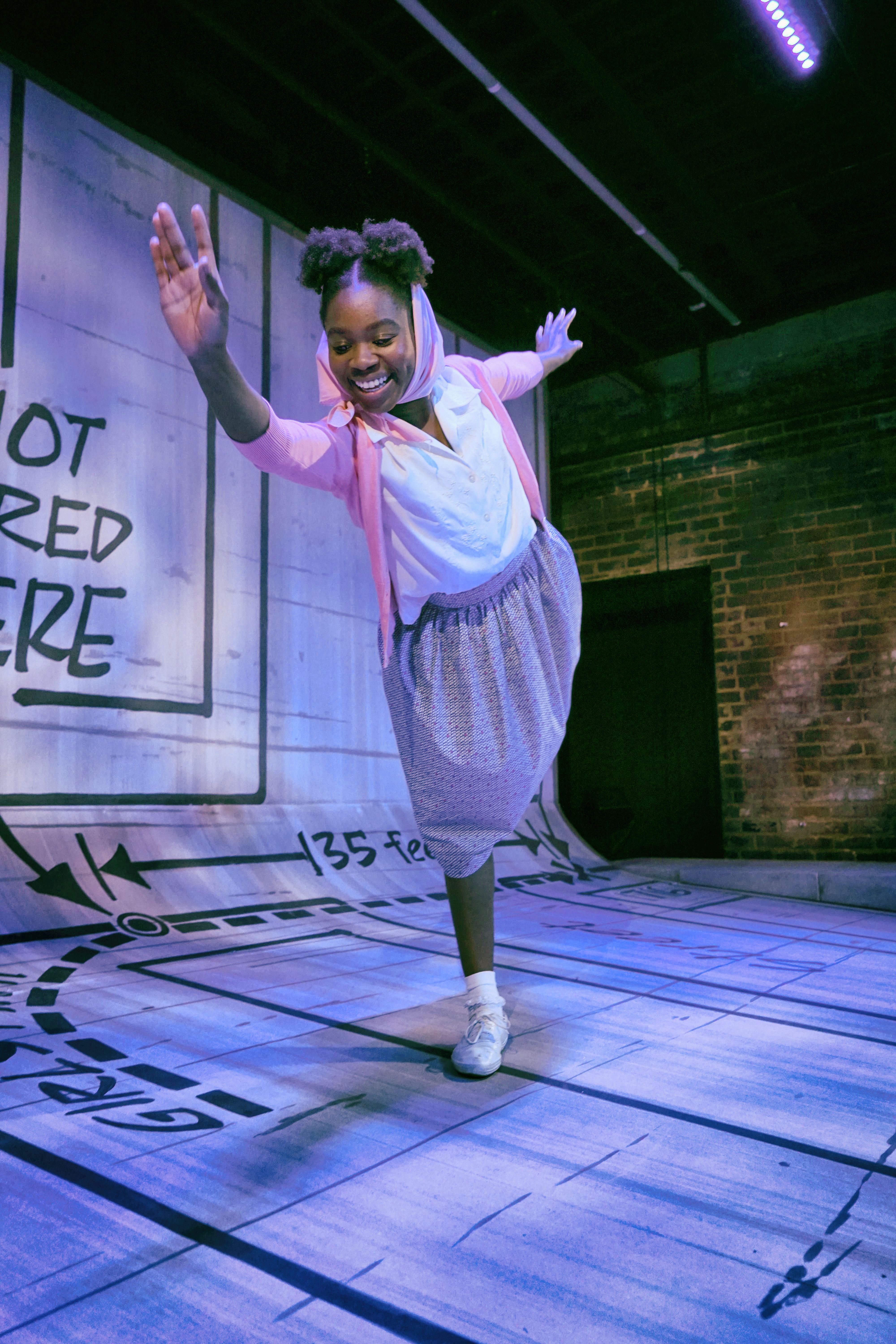 Your support of the Performing Arts Legacy Campaign ensures not only the completion of the physical theater but the future growth of our Performing Arts program. This growth allows us to expand our capacity to support the creative and professional practices of actors, writers, dancers, musicians, designers, and so many more.
Since the launch of the program in 2016, The Union has provided over $90,000 in compensation to local performing artists.

The Union's founder and Executive Director Brigitte McQueen notes: "On behalf of our staff and board, I would like to thank you for your consideration of support for The Shirley Tyree Theater at The Union for Contemporary Art. We launch this initiative feeling deeply honored to be able to shine a light on the legacy of Ms. Tyree, while creating a space that will uplift and celebrate the work of our community's brilliantly talented performing artists. Once again, I am humbled and grateful to be able to watch The Union grow and thrive through your generosity – thank you for all you do in support of our mission and work!"
CLICK HERE TO CONTRIBUTE TODAY
THANK YOU!
THANK YOU SUPPORTERS!
SHIRLEY TYREE THEATER FOUNDING DONORS
Anonymous
Douglas County Visitor Improvement Fund Grant Award
The Holland Foundation
The Peter Kiewit Foundation
Kevin McCarthy
Michael and Nancy McCarthy
The Sherwood Foundation
Fred and Eve Simon Charitable Foundation
Nebraska Department of Economic Development
The Sunderland Foundation
The Weitz Family Foundation
ADDITIONAL GENEROUS SUPPORT FROM:
Anonymous
Karen Berry and John Pollack
Katie and Corey Broman
Anne and Jim Carroll
Susie and Dennis Collins
Tony and Claudia Deeb
Dede McFayden-Donahue and Pat Donahue
Elouise Ewing
Sherry Fletcher
Devin Fox and Rob Block
Courtney Gerdes
Marcey Gibson
Kristin Girten
Don and Andi Goldstein
Kathy Gonzales
Dan Crane and Megan Green
Rachel Grossman
Haley Haas
Becky Hallberg
Heider Family Foundation
Shari Hofschire
Kay A Horwath
Jackson Street Booksellers
Emma Johnson
Richard and Frances Juro
Don Keelan-White
Taryn Kelley
Keys Family
Megan King
Suzanne King
Meg and Jerry Kinney
Steve and Debbie Krambeck
Shannon and Andrew Lang
Mary and Mike LaVelle
Kevin Lawler
Mike and Susan Lebens
Rev. Ryan P. Lewis
Moira Mangiameli
Karen and Mike Markey
Anonymous
Morrissey Engineering
Maggie and Bob Mundy
Lynne Mytty
Keith Allerton and Rebecca Noble
Omaha Steaks
Sally Otis
Carolyn Owen Anderson
Barbara Ann Schlott
Todd and Betiana Simon
Kip and Deborah Squire
Sandra K Squires
Lund-Ross Constructors
Sue and Mary Stroesser
The Sturdivant-Wilsons
Melissa Teply
Jim and Susan Tracy
Union Pacific Foundation
Vic Gutman & Associates
Barbara and Wally Weitz
Katie Weitz and Tim Wilson
Meredith and Drew Weitz
Roger and Kate Weitz
Douglas and Debra Wesselmann
Johnny Lynn Williams
Susan Witkowski
Kevin Wycoff
Adam and Sarah Yale