Exhibition Now Closed


From July 2019 to May 2022 the Undesign the Redline exhibit was on display at The Union. In that time we welcomed thousands of community members (both in person and virtually) to learn and unpack this complex history. We will forever carry with us the conversations, shared stories, and collective insights that were the fruit of this exhibit. Thank you to designing the WE for curating this powerful work and to all who joined us in exploring it.

Undesign the Redline is Now On View and the University of Nebraska - Omaha
Understanding and Transforming the Effects of Housing Discrimination in Omaha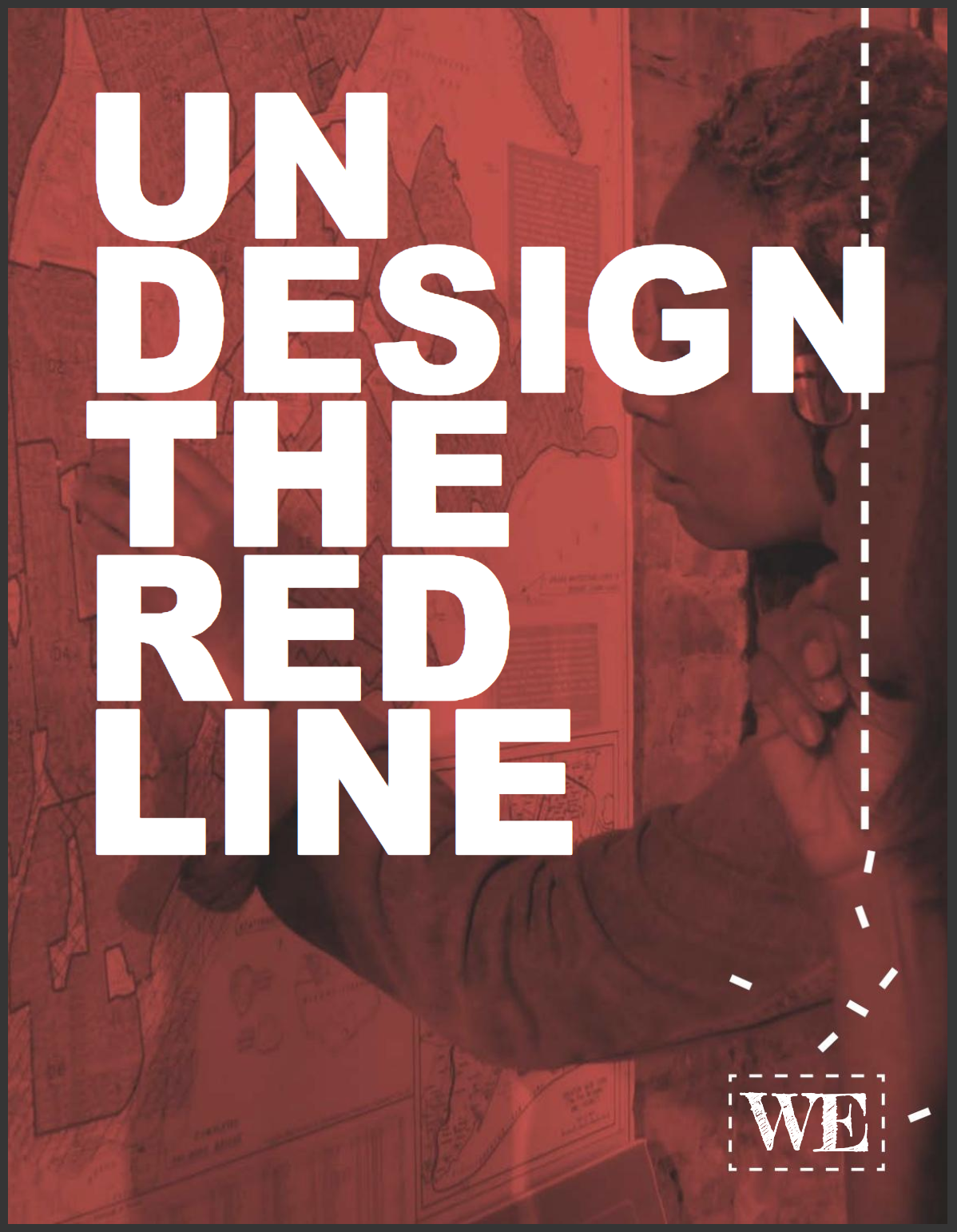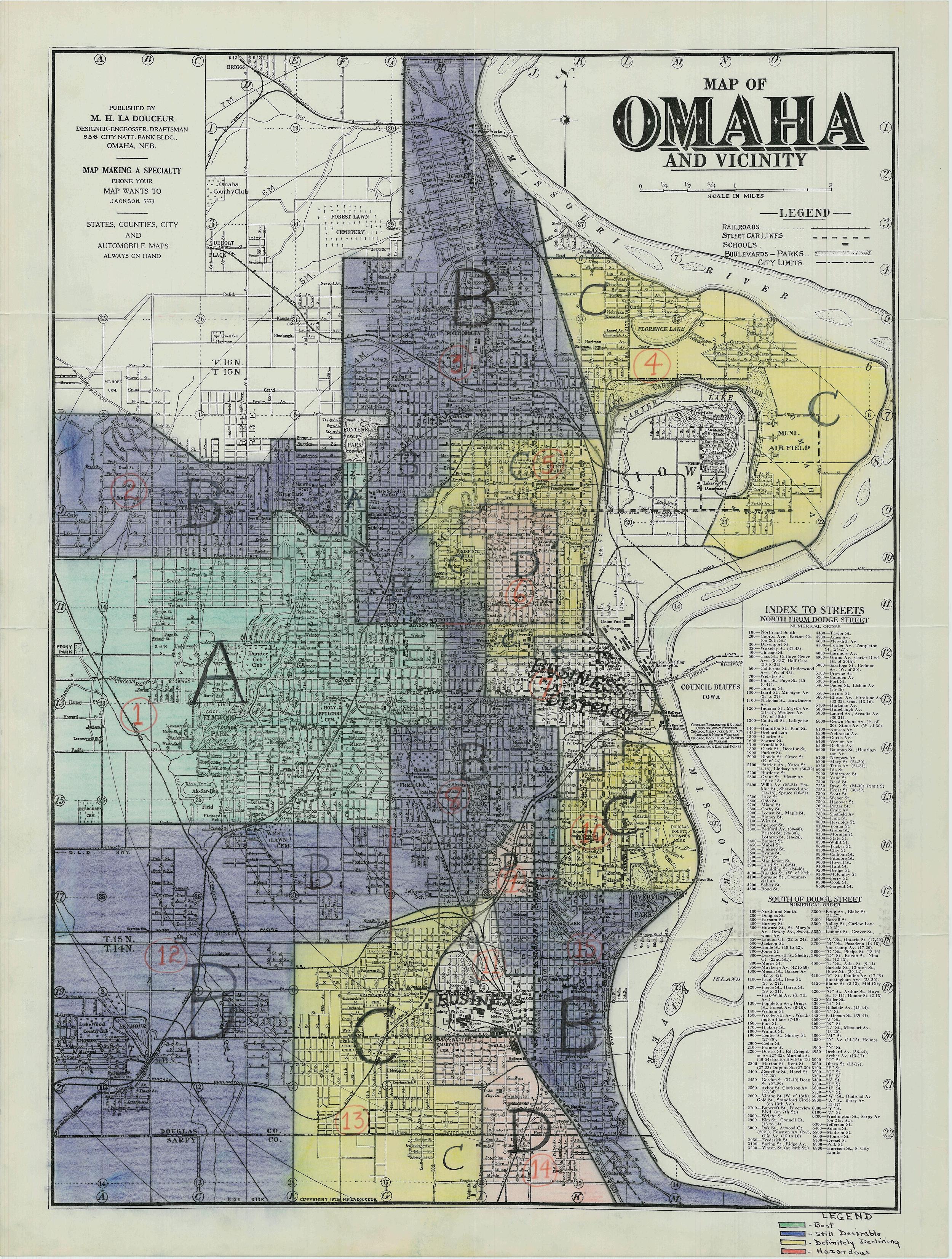 HAGA CLIC AQUÍ PARA ESPAÑOL

Beginning in 1936, the neighborhoods of Omaha's Near North and South sides were systematically segregated from the rest of the city by means of prohibitive and discriminatory home lending practices. In Omaha, and cities across the country, red lines were literally drawn on city maps by the federally-funded Home Owners' Loan Corporation, identifying predominantly African-American and immigrant communities as "hazardous" and unfit for investment.
The Union is extremely proud to host Undesign the Redline, an interactive exhibit, workshop series, and curriculum exploring the foundations of structural racism and the lingering effects of Redlining. The program will be facilitated by the New York-based organization, designing the WE, who've already brought their illuminating work to over a dozen redlined cities throughout the country.
The Union will serve as the gathering site for neighbors to share personal histories and collectively explore the ways in which Redlining and other formalized forms of discrimination persist today, and how they might be overcome and redesigned.
We are honored to be aided in this work by an inspiring group of Omaha community leaders and advocates. The Undesign the Redline Community Advisory Committee will help shape the content of the exhibition, and support the facilitation of public programs created to help inspire conversations about race and systematic disparities in Omaha. CLICK HERE to learn more about our Advisors.
Systemic challenges today, like inequalities in housing, education, income, criminal justice and health are far from separate issues. These challenges are rooted in a deep and entangled history of policies, practices and processes that remain unrevealed and misunderstood. As new forces begin to transform cities and towns, decisions about interconnected challenges are therefore often made 'in the dark.'
Undesign the Redline explores these reframed opportunities from a shared value perspective, and grounds discussions about race, wealth, opportunity and power in an honest context that is not about guilt and blame. This allows everyone to contribute their value to the design and development of projects, partnerships and decisions that seek to transform communities and move beyond the challenging and often clouded situation of our entangled past.
A special "Thank You" to Professor Palma Strand of Creighton University for sharing Omaha's HOLC map (ca.) 1935.
INTERACTIVE EXHIBIT
The signature piece of the Undesign the Redline project, this traveling exhibit invites participants to learn the history, interact with the stories and invent the future of undoing structural inequities. Become a part of a larger conversation, as many of the elements of the exhibit have been inspired by and added to by those who have visited previous installations. The exhibit has been in pop-up store fronts, abandoned buildings, social impact conferences, corporate headquarters and on the street. To Undesign Redlining, we need to connect all of these people and places.
Introduction: How explicit racism became structural.
Redlining: Explore the HOLC Maps and area descriptions of your city.
Timeline: Where does redlining fit in a history of devaluing and disenfranchisement? How was it combatted by people with another vision for society?
Stories from the Line: Hear from the experiences of those affected by Redlining and humanize the lessons of history.
Undesign the Line: Learn about alternative models, hear inspirational stories, and participate in inventing the policies, practices and entities that could undesign this legacy.

3D Tour of the Exhibit
**To zoom in on text use scroll wheel on a mouse, or pinch and expand on a laptop trackpad.
Stories from the Redline
Omaha native Celeste Butler, shares her experience of "abundance" growing up in North Omaha in the years before Highway 75 divided the community.
North Omaha native Carolyne Devereaux Cordell describers her youth in the neighborhood, including memories of a number of former North Omaha businesses.
South Omaha native John Paul Gurnett reflects on personal connections he made following his viewing of the Undesign the Redline exhibit. Gurnett discusses the relationship between systemic segregation and disinvestment brought by Redlining and the neighborhoods he grew up in.
Omaha resident Travis Apel reflects and the meaning of being "proud" of your city. Apel notes that community pride also requires a commitment to investigating community history and being an active member in the life of a neighborhood.