2020 Fellows Final Projects
New Work from the 2020 Fellows
The Union is excited to present new works by the artists in the 2020 Inside/Outside Fellowship program. With a year fraught by a global pandemic, a social/cultural uprising and reckoning -- the 2020 Union Fellows went above and beyond exemplifying trust in their individual processes as artists. We are impressed, honored, and grateful to have worked with, and been witness to, such diligent practice by each of the artists in this year's cohort.
In continuing the expansion of possibilities for presenting new work, with COVID-19 safety regulations in mind, we shifted our focus by creating more opportunities for virtual connection with artists outside of Omaha and emphasized the importance of community engagement and collaboration. During the months of August, September, October, and November -- Union Fellows: DeAndre Rhodes, Patty Talbert, and Alajia McKizia contributed to Uplift and Elevate: an evolving exhibition and performance series that The Union debuted this year. Michael Elizabeth Johnson installed work on the Joslyn Castle Grounds for their annual Art + Literary Festival and Allegra Hangen dove into a unique part of North Omaha's history.
It is with deep love and gratitude that we now share their final projects with you:
Patty Talbert: "Little Reflections"
Multi-medium painter Patty Talbert combines her love for batiking, bright colors, and textures in her final project Little Reflections. In the middle of the Fellowship Program Patty shifted her focus for her final project; the weight and constant grief of police brutality, violence and murder in the black community was too much to bare. She transitioned and transformed her pain to light by incorporating bright colors in her work and continuing creating works to affirm and empower our community.
On View: November 14-December 6
Location: Blue Room (The Union for Contemporary Art)

LEARN MORE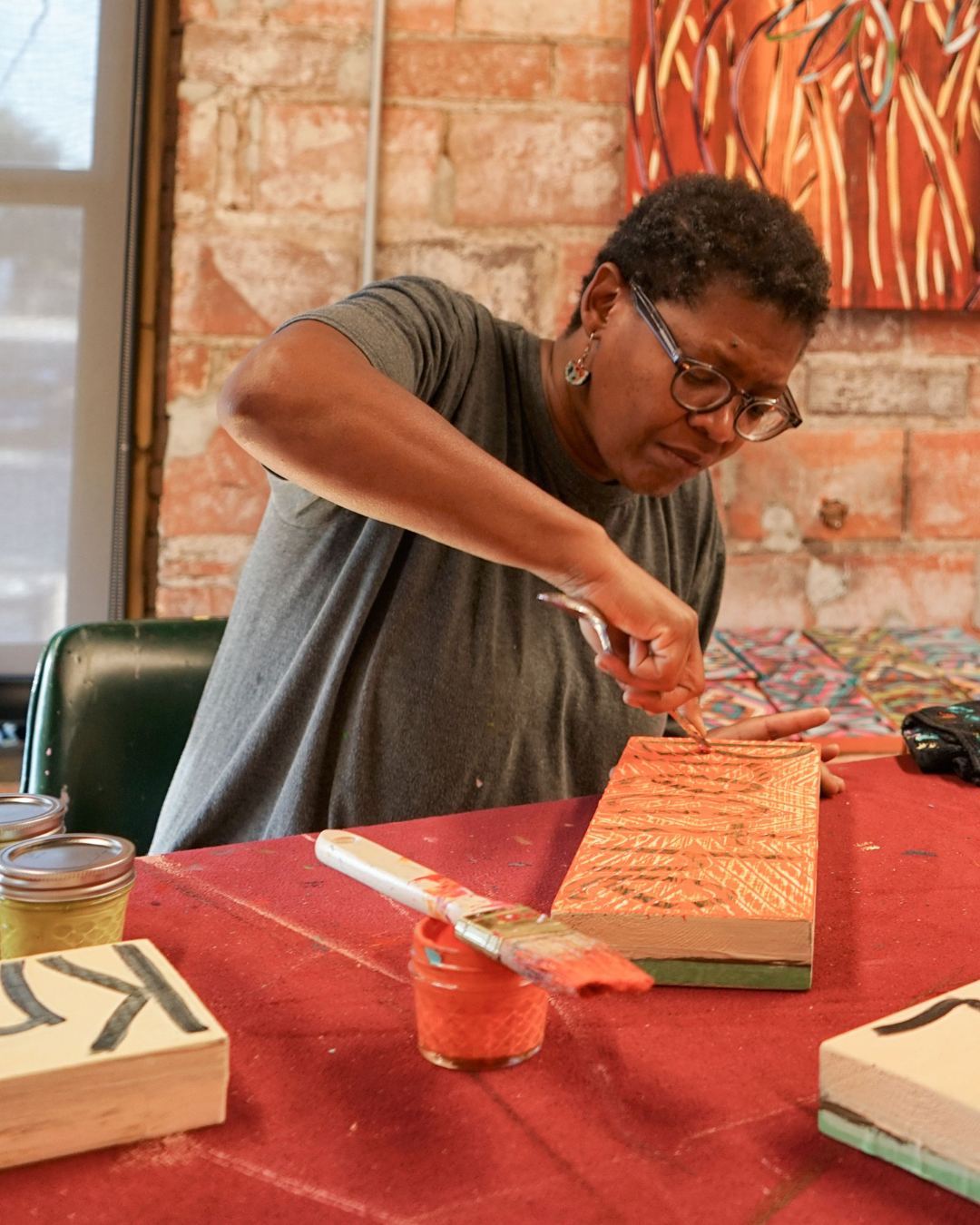 Allegra Hangen: "A Pilar For Whom"
A PILAR FOR WHOM is an installation based on disappeared histories of Omaha. Multi-disciplinary artist Allegra Hangen dove deep into extensive research around the Trans-Mississippi Exposition of 1898 that took place in present-day Kountze Place neighborhood in North Omaha.
On View: November 19-December 6
Location: Amplify Arts (1419 South 13th Street, Omaha)
LEARN MORE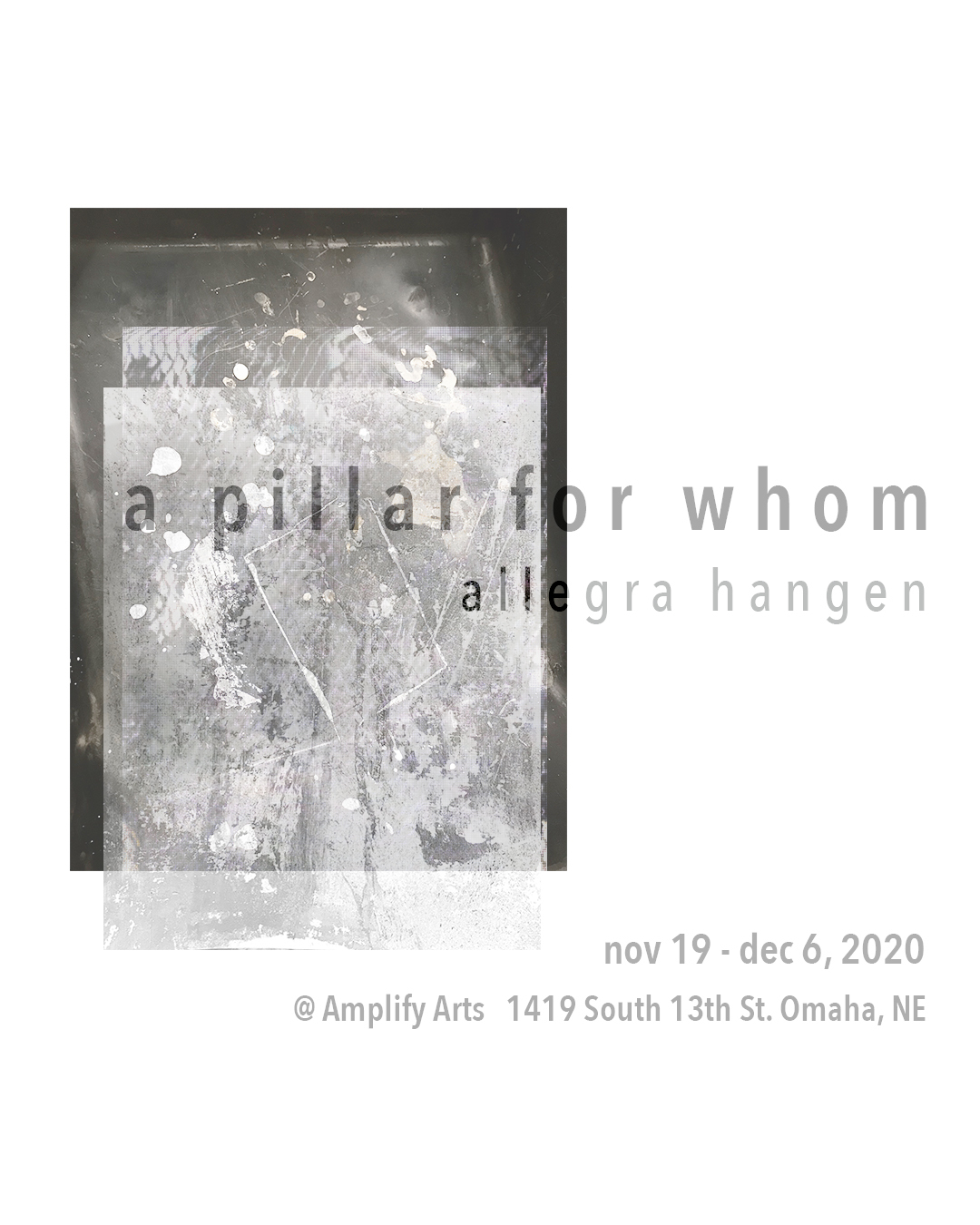 DeAndre Rhodes: "Like Malcolm"
Like Malcolm honors the legacy of civil rights activist and revolutionary, Malcolm X. The words, From Omaha Like Malcom sit in the center of these tees and hoodies printed by designer, photographer, DeAndre Rhodes. These personable pieces of clothing empower and inform Omaha residents and our brothers and sisters around the globe about the unique birthplace of a black leader.
On View: December 3-6
Location: TBD
LEARN MORE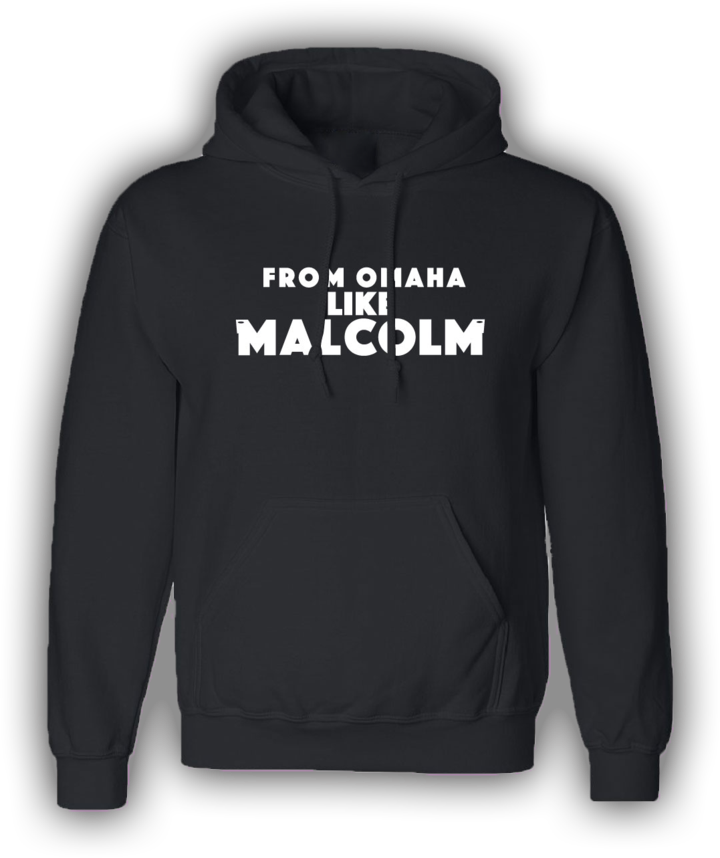 Alajia McKizia: "Resonate"
Resonate is a multimedia show honoring and grieving black women in Omaha, Nebraska, while unveiling and releasing the roots of dehumanization and disregard of black bodies in America. Herbalist, multi-disciplinary, movement artist Alajia McKizia takes on her own reckoning through performance, visuals and an honoring of both body and land.

On View: Saturday, December 5, 7PM
Location: Livestream on Union Facebook Page
LEARN MORE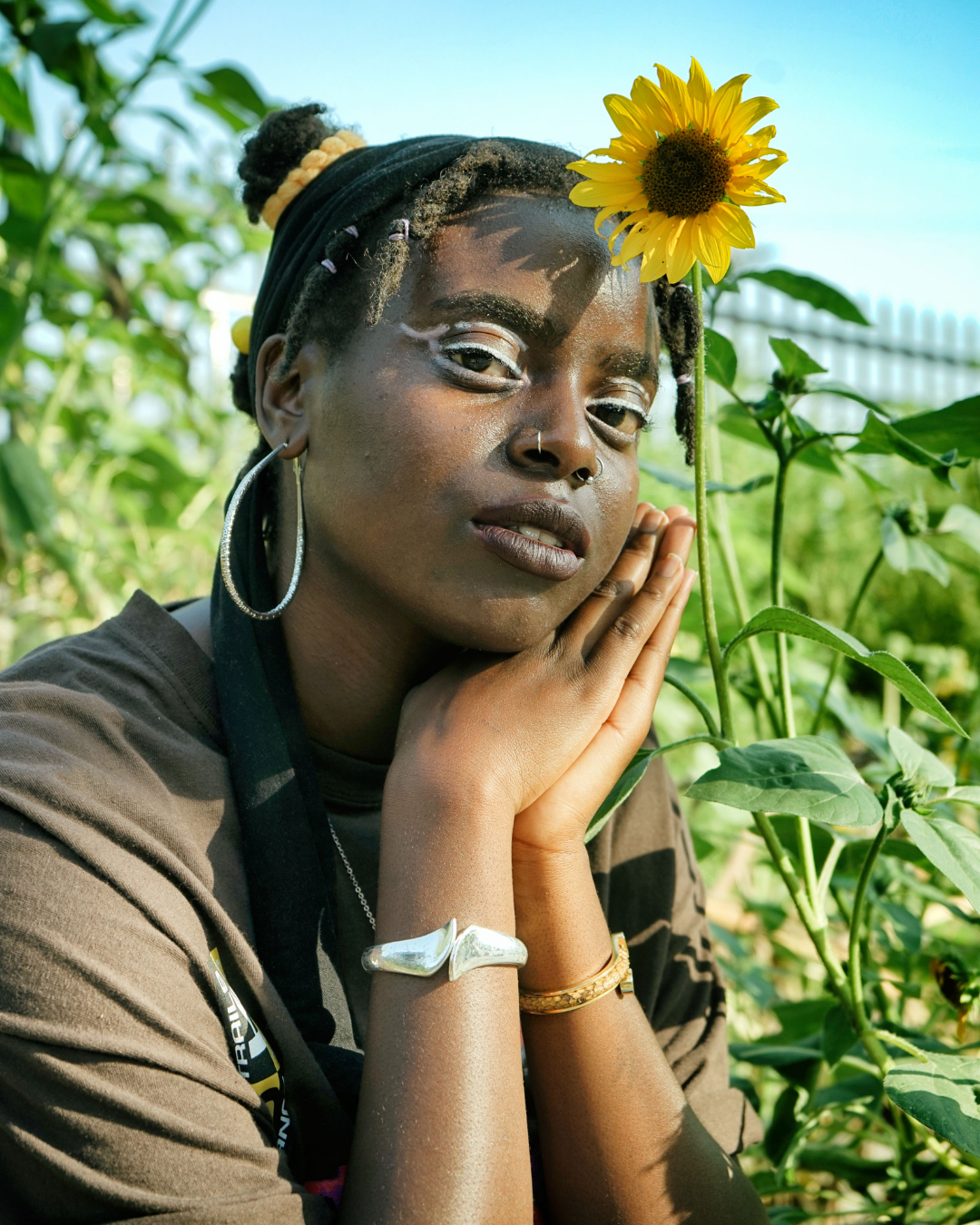 Michael Elizabeth Johnson: "Bacchanalia"
Bacchanalia is an explosion of soft sculpture, furry chickens, fashion photography, DIY zine culture, and pseudo-religious screenprints.
Trans, interdisciplinary artist, Michael Elizabeth Johnson explored new mediums while in Fellowship this year. He transformed ideas of past works into new ways of expression and form.

On View: December 3-December 6
Location: Cali Commons (518 N 40th St)

LEARN MORE